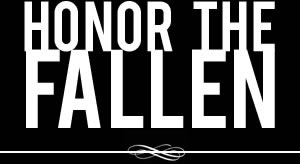 Honoring those who fought and died in Operation Enduring Freedom, Operation Iraqi Freedom and Operation New Dawn
Search Our Database
Army Pfc. Brian M. Moquin Jr.
Died May 5, 2006 Serving During Operation Enduring Freedom
---
19, of Worcester, Mass.; assigned to the 71st Cavalry Regiment, 10th Mountain Division (Light Infantry), Fort Drum N.Y.; died May 5 when the CH-47 Chinook helicopter he was traveling on crashed during combat operations east of Abad, Afghanistan, in the Kunar province. Also killed were: Spc. David N. Timmons Jr., Spc. Justin L. O'Donohoe, Sgt. Jeffery S. Wiekamp, Sgt. John C. Griffith, Sgt. Bryan A. Brewster, Staff Sgt. Christopher T. Howick, Chief Warrant Officer 2 Christopher B. Donaldson, Chief Warrant Officer 3 Eric W. Totten and Lt. Col. Joseph J. Fenty.
---
Worcester soldier was 'too young' to die, says mom
Associated Press
WORCESTER, Mass. — A 19-year-old Worcester man was among 10 soldiers killed when their helicopter crashed during combat operations in eastern Afghanistan last week, the Army announced Wednesday.
Pfc. Brian M. Moquin Jr. died Friday in the remote mountains of Kunar Province, Afghanistan, after the CH-47 Chinook transport helicopter crashed while on a mission to find al-Qaida and Taliban militants believed to be hiding in the rugged terrain near the border with Pakistan.
Army officials said the helicopter was conducting operations on a mountaintop landing zone when it fell into a ravine. All 10 soldiers aboard the helicopter were killed.
Military officials said the helicopter was not downed by hostile fire. An investigation into the cause of the crash is continuing, Julie Curren, a spokeswoman for the Army, said Wednesday.
Moquin's mother, Tracy Vaillancourt, said she was in Chicago on a business trip Sunday morning when an Army officer called her on her cell phone and told her of the death of her only child.
"He was too young," Vaillancourt told the Telegram & Gazette of Worcester. "He just wanted to do something to make everybody proud. I'm very proud of him."
Vaillancourt said that from a young age, her son had expressed interest in joining the military.
Moquin enlisted in the Army in March 2005 and attended basic training at Fort Knox, Ky.
He was assigned to the 10th Mountain Division in August and deployed to Afghanistan in February.
Moquin had received numerous military awards and decorations, including the Bronze Star, Good Conduct Medal, National Defense Service Medal, Army Service Ribbon, Global War on Terrorism Service Medal, Afghan Campaign Medal and Combat Action Badge.