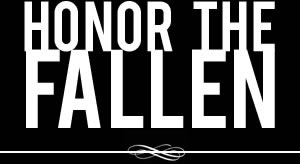 Honoring those who fought and died in Operation Enduring Freedom, Operation Iraqi Freedom and Operation New Dawn
Search Our Database
Army Pfc. Clinton E. Springer II
Died September 24, 2010 Serving During Operation Enduring Freedom
---
21, of Sanford, Maine; assigned to 2nd Battalion, 22nd Infantry Regiment, 1st Brigade Combat Team, 10th Mountain Division (Light Infantry), Fort Drum, N.Y.; died Sept. 24 at Camp Alamo, Afghanisan, in a non-combat incident.
---
Soldier would brighten other's days
The Associated Press
Clint Springer made friends easily — and he had hundreds. Perhaps it was the way he treated people that made him so popular.
"He could make anybody smile on the worst of days," one friend, Terean O'Reilly, told the Boston Globe. "If you were having a bad day, he would just walk in the room and you would instantly smile. He just had that presence."
Springer, of Sanford, Maine, graduated from Contoocook Valley Regional High School in Peterborough, N.H., in 2007. He joined the Army about two years later and was assigned to Fort Drum. He wanted his family and friends to be proud of him.
In January, he went on his first deployment, to Kabul, Afghanistan. He died there Sept. 24. The Army says his death was not combat-related, and an investigation is under way.
Springer was to return home later his year, and friends say he was looking forward to starting a life with his girlfriend, Kalie Masse.
"He was just an all-around great guy. I know everybody says that about someone after they die, but with him it was true," O'Reilly said.