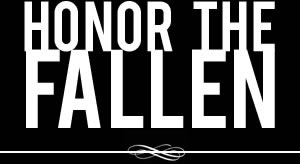 Honoring those who fought and died in Operation Enduring Freedom, Operation Iraqi Freedom and Operation New Dawn
Search Our Database
Army Pfc. Cory F. Hiltz
Died June 28, 2007 Serving During Operation Iraqi Freedom
---
20, of La Verne, Calif.; assigned to the 2nd Battalion, 12th Infantry Regiment, 2nd Brigade Combat Team, 2nd Infantry Division, Fort Carson, Colo.; died June 28 of wounds sustained when his unit was attacked in Baghdad by insurgents using improvised explosive devices. Also killed were Sgt. Shin W. Kim, Sgt. Michael J. Martinez, Sgt. Giann C. Joya Mendoza and Spc. Dustin L. Workman II.
---
Soldier killed in Iraq remembered for compassion
The Associated Press
Army Pfc. Cory F. Hiltz's father remembers Cory watching a nature show on television when he was a young boy. When a small animal was attacked by a larger one, he began to cry.
"He said 'Dad, why is he hurting him? He didn't do anything,' " said his father, Wayne. "We wondered what he would come back like and he came back with a bigger heart than before. He wasn't jaded by the war."
Hiltz, 20, of La Verne, Calif., was killed June 28 when a bomb exploded in Baghdad. He was assigned to Fort Carson, Colo., and attended Citrus College before joining the Army in February 2006.
On May 30, his parents picked him up at the airport.
"Deep into the drive home there was a quiet period and I looked over and saw he was smiling," his father said. "I said 'What's that for?' And he said 'I love living in U.S.' " When he was about to return to Iraq, Cory and his father talked about the war. "He was not happy about it, but he said 'Dad, I made a commitment to my country. I don't want to go back. But I made a commitment and I'm going to fulfill my obligation.' Ten days later he was dead."
Cory is survived by his mother, Debra.