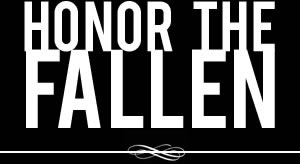 Honoring those who fought and died in Operation Enduring Freedom, Operation Iraqi Freedom and Operation New Dawn
Search Our Database
Army Pfc. Darrell W. Shipp
Died January 25, 2007 Serving During Operation Iraqi Freedom
---
25, of San Antonio; assigned to 2nd Battalion, 5th Cavalry Regiment, 1st Brigade, 1st Cavalry Division, Fort Hood, Texas; died Jan. 25 of wounds sustained when an improvised explosive device detonated near his vehicle in Baghdad.
* * * * *
Valley loses two soldiers in Iraq
By Lynn Brezosky
The Associated Press
HARLINGEN, Texas — Two Army soldiers from the Rio Grande Valley have been killed this week in Iraq, military officials and the soldiers' families said.
Staff Sgt. Hector Leija, 27, died Wednesday in Baghdad of wounds suffered during combat, according to the Defense Department. He was assigned to 1st Battalion, 23rd Infantry Regiment, 3rd Brigade, 2nd Infantry Division, out of Fort Lewis, Wash.
The Defense Department lists him as being from Houston, but he grew up in Raymondville.
Family members of Pfc. Darrell Shipp, 25, were told Thursday by military officials that their son was killed by an improvised explosive device in Baghdad. The Pentagon on Friday released details about the death. Shipp was assigned to 2nd Battalion, 5th Cavalry Regiment, 1st Brigade, 1st Brigade, 1st Cavalry Division, at Fort Hood.
Leija was well remembered at Raymondville High School, where he graduated in 1997 after being in multiple clubs, an honor society and the football team.
"He was a good kid. Quiet," said Richard Garcia, who taught Leija high school shop and was his adviser for Future Farmers of America.
"It shocked all of us," he said. "You read or you see somebody got killed somewhere in Iraq — then all of a sudden you realize it's someone from Raymondville, and everybody knows everybody."
Leija is the second native of this town of about 9,700 people to die in Iraq. Since the war began in March 2003, 22 service members from the Rio Grande Valley have been killed in Iraq.
"People are asking 'Why is everyone in Raymondville going into the service?"' Garcia said. "I guess that has to go with the economy. They think they're going to get educated. They didn't count on this happening. Instead of easing up, it's getting worse."
Leija's parents declined to talk to the media. A message on Leija's MySpace site, attributed to the Leija family, says: "Always bound by honor he willingly gave his life ... The cost of freedom is always high."
Shipp's family said their son had been determined to fight in Iraq even though he was the only son and could have gotten an exemption. He joined the military in 2005 so he could better himself and be able to go to school, said his mother, Regina Shipp. He was deployed to Iraq on Oct. 30.
"He just said 'Mom, I knew what I was doing when I joined and it's not fair for me to not go and for my comrades to go,"' Regina Shipp said.
Shipp last communicated with his family over the computer Tuesday night. He was due for a two-week leave in March.
Shipp had four sisters, one of whom is also in the Army and expected to leave for Iraq on June 24. He was born in San Antonio and graduated from Harlingen High School in 2000.
The family was waiting for more word from the Army before making funeral plans.