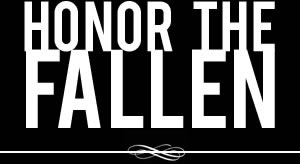 Honoring those who fought and died in Operation Enduring Freedom, Operation Iraqi Freedom and Operation New Dawn
Search Our Database
Army Pfc. David J. Bentz III
Died June 20, 2007 Serving During Operation Iraqi Freedom
---
20, of Newfield, N.J.; assigned to the 1st Battalion, 64th Armor Regiment, 2nd Brigade Combat Team, 3rd Infantry Division, Fort Stewart, Ga.; died June 20 in Baghdad of wounds sustained when an improvised explosive device detonated near his vehicle. Also killed were Maj. Sid W. Brookshire, Staff Sgt. Darren P. Hubbell and Spc. Joe G. Charfauros Jr.
---
South Jersey soldier killed in Iraq
The Associated Press
FRANKLIN, N.J. — A soldier from Gloucester County has been killed in Iraq, relatives said June 21.
Lena Butterworth of Millville, the mother of Pfc. David J. Bentz III, 20, said she was notified that her son was killed June 20 when the Army vehicle he was driving was struck by enemy fire.
The Defense Department has not yet formally announced Bentz's death.
Bentz, who lived with his father David and stepmother, Bernadette Bentz, joined the Army last year and took basic training at Fort Benning, Ga. He was a 2004 graduate of Clayton High School.
Bernadette Bentz described her stepson as "happy-go-lucky, bright and charming."
"We're not just going to be grieving today," Bernadette Bentz said. "We're probably going to think about him for the rest of our lives. Every day."
---
Family, friends remember soldier killed in Iraq
The Associated Press
Army Pfc. David J. Bentz III was remembered by friends and family as a courteous, sweet man who knew how to put his dedication where it counted.
"He wasn't rambunctious," said Daniel Antonelli, his assistant principal and soccer coach. "He was on the quiet side. But out there on the field, he was tenacious. He'd get all over the place.
"I know he would have fought for his country the same way."
Bentz III, 20, of Newfield, N.J., was killed June 20 in Baghdad when his vehicle hit a roadside bomb. He was a 2004 high school graduate and was assigned to Fort Stewart, Ga.
Bentz loved to play poker and dreamed of becoming a professional card player when he got out of the Army. He delivered pizzas before enlisting.
Bentz studied law enforcement while in high school, and grew up very much the protector of his two younger sisters, Gabrielle Bentz and Brianna Butterworth.
"He was like a big daddy," said Kimberly Geonnotti, his stepmother.
He also is survived by his father, David Bentz Jr., his birth mother, Lena Butterworth, and Bernadette Bentz, known as his third mother.
---
Protesters attend funeral of soldier killed in Iraq
The Associated Press
CLAYTON, N.J. — A small group of protesters failed to disrupt funeral services held June 29 for a South Jersey soldier who was killed in Iraq earlier this month.
Veterans, Boy Scouts and area residents, many waving American flags, lined the street outside St. Catherine of Siena Church, where the funeral service was held for Pfc. David J. Bentz III.
Bentz, 20, a 2004 graduate of Clayton High School, was killed June 20 when his Army vehicle was struck by enemy fire in Baghdad.
Before Bentz was laid to rest in Gloucester County Veterans Memorial Cemetery, military officials posthumously awarded him five decorations and awards, including a Bronze Star and a Purple Heart.
The funeral was protested by three representatives of the Westboro Baptist Church in Kansas, whose members contend that military deaths in Iraq are God's punishment for America's tolerance of gays.
Standing behind barricades placed about 500 feet away from the church — the distance required by a state law that was passed in response to the group — the protesters carried signs, shouted and sang songs.
However, they were opposed by about 30 members of the Pennsylvania-based Patriot Guard motorcycle veterans group, who responded to the protesters by loudly singing the national anthem.