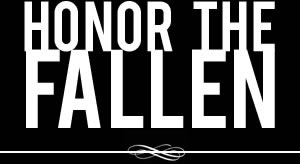 Honoring those who fought and died in Operation Enduring Freedom, Operation Iraqi Freedom and Operation New Dawn
Search Our Database
Army Pfc. Dennis J. Miller Jr.
Died November 10, 2004 Serving During Operation Iraqi Freedom
---
21, of La Salle, Mich.; assigned to the 2nd Battalion, 72nd Armor Regiment, 2nd Infantry Division, Camp Casey, Korea; killed Nov. 10 when a rocket-propelled grenade struck his M1A1 Abrams tank in Ramadi, Iraq.
---
Southern Michigan soldier killed in Iraq
Associated Press
ERIE, Mich. — A soldier and young husband deployed overseas in September was killed in Iraq.
Family members of Pfc. Dennis Miller Jr., 21, were notified of the death Thursday morning. They said details were not immediately available.
"He just felt honored he could serve our country, especially during war," his wife of 13 months, Kimberly, told The Monroe Evening News. "I don't think there was anything more honorable. He just loved life."
Miller was a 2001 graduate of Mason High School and studied history at Monroe Community College. His mother said her son loved hunting with his father and uncles, and was an avid golfer.
"He was a great kid," Kathy Miller said. "He never was in any trouble."
Gordon Smith, Kimberly's uncle, said she and her in-laws were expecting to meet with Army personnel later Thursday. The military told them Miller's body would be returned to the United States in about five days. The Defense Department had not announced the death and a message left at the department was not immediately returned.
At Miller's old elementary school, an hour-long Veterans Day assembly Thursday morning took on an even more somber tone as Principal Sharon Brighton announced his death to about 450 elementary school children and guests.
"I stood up and said, 'We have a Mason graduate who was a veteran and has given everything, so we're going to observe a moment of silence for him,' And there was absolute silence. Absolute," Brighton said.
Miller was the 33rd member of the military with known Michigan ties to die in Iraq.
He graduated from basic training and completed M1 tank training in September 2003 at Fort Knox, Ky., and was stationed in Korea. He was home on leave for two weeks in June and reported to Iraq on Sept. 8.
Laura Imhoff, owner of Capt. Harry's Storehouse Pizza in LaSalle, said Miller had worked for about a year at her business.
"He was a wonderful, wonderful kid," she said. "You couldn't ask for anyone better. He'd do anything for anyone. He helped us learn how to make pizzas," she added.
"Denny was obsessed with Michael Jackson. He was a big fan of his and wasn't afraid to say so," she said, adding that he liked to moonwalk around the pizzeria.
"He would make anyone smile," she said.