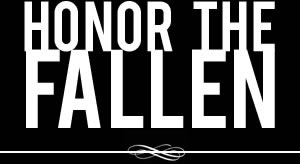 Honoring those who fought and died in Operation Enduring Freedom, Operation Iraqi Freedom and Operation New Dawn
Search Our Database
Army Pfc. Devin J. Grella
Died September 6, 2004 Serving During Operation Iraqi Freedom
---
21, of Medina, Ohio; assigned to the 706th Transportation Company, Army Reserve, Mansfield, Ohio; killed Sept. 6 when an improvised explosive device exploded near his convoy vehicle in Qayarrah, Iraq.
---
Ohio reservist killed in Iraq
Associated Press
MEDINA, Ohio — A northeast Ohio soldier killed by a bomb while riding in a convoy in Iraq joined the military as a patriot, with the goal of becoming an officer and earning money for college, his family said.
Army Reserve Pfc. Devin Grella, 21, of Medina, died Monday of injuries suffered when an improvised explosive blew up near his convoy, the Pentagon said Wednesday.
Grella, the son of Donna and Dennis Grella of Medina, was a member of the Army Reserve's 706th Transportation Company based in Mansfield.
He joined the Army Reserve in December and was sent to Iraq within weeks of completing his basic training in June, according to his father.
Devin Grella grew up in the home that the family built 25 years ago, attended Archbishop Hoban High School in Akron and graduated from Medina High School in this Cleveland suburb, his father said.
"He was a great person. He loved his church, he loved his family," Dennis Grella said by phone in between calls and visits from Devin's friends and former classmates.
He joined the Army Reserve out of a sense of patriotism and a desire to become an officer and earn money for college, Dennis Grella said.
"He had a love for his country," the father said.
Dennis Grella said his family regularly received e-mails from Devin about the war and mentioned the threat from roadside bombs placed by insurgents.
"I got an e-mail from him that morning (Monday). He had talked about IEDs (improvised explosive devices). It was a false alarm," Dennis Grella said.
Devin, who drove trucks providing supplies and fuel to U.S. troops, had been involved in convoys that hustled at 50 mph to 60 mph into Najaf during the recent heavy combat involving U.S. troops and fighters loyal to rebel Shiite cleric Muqtada al-Sadr, his father said.
In addition to his parents, Devin is survived by brothers Dustin, Darrin and Drew. Devin was the third oldest child.
Darrin has asked to speak at his brother's funeral even though his father warned about the likely emotion of the moment.
"He said there are so many good things about Devin. I want people to be able to know about them," Darren told his father.
---
People line streets in Medina for soldier's funeral
MEDINA, Ohio— People, many holding American flags, lined curbsides as the funeral procession of a soldier killed in Iraq passed.
Along streets and at the city's picturesque Public Square, people stood silently during the Sept. 18 procession of Pvt. Devin J. Grella, 21, of Medina, as it headed to the Ohio Western Reserve National Cemetery in Rittman in northeast Ohio.
A funeral service was held at the Medina chapel of the Church of Jesus Christ of Latter-Day Saints before about 350 people.
Grella, a member of the Mansfield-based Army Reserve 706th Transportation Company, was killed Sept. 6 when the fuel truck he was driving was struck by a homemade bomb.
Second Lt. Timothy Searcy, 32, of Baltimore, Grella's platoon leader in Iraq, said during the service that Grella "was very motivated and dedicated to his job. He kind of set an example."
Grella's brother, Darrin Grella, 29, of Medina, who spoke at the service, said the last two weeks have left his family mindful of his brother's heroism. "It was an honor to have been his brother," he said.
— Associated Press