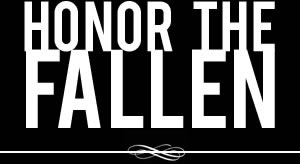 Honoring those who fought and died in Operation Enduring Freedom, Operation Iraqi Freedom and Operation New Dawn
Search Our Database
Army Pfc. Diego Fernando Rincon
Died March 29, 2003 Serving During Operation Iraqi Freedom
---
19, of Conyers, Ga.; assigned to 2nd Battalion, 7th Infantry Regiment, 3rd Infantry Division, Fort Stewart, Ga.; killed in a suicide car-bombing near Najaf, Iraq.
---
Columbian immigrant an avid musician, mechanic
From wire reports
Diego Rincon loved his Mustang.
"It was spotless, with a great sound system, the whole nine yards," said Jerry Smith, an English and drama teacher at Salem High School in Conyers, Ga., where Rincon graduated in 2000.
Before shipping out to the Middle East, Rincon, 19, showed off the car's latest detailing to Smith. He promised his former drama coach that he would take him for a spin when he finished restoring the car after he got back from Iraq.
Rincon is one of four children in a family that immigrated to the USA from Colombia. He was killed Saturday, March 29, in a suicide bombing attack at a military checkpoint north of the city of Najaf. Three other Army soldiers also died in the attack, in which a taxi driver waved to the soldiers for assistance and then blew up the vehicle.
Rincon was "just full of energy, full of life," Smith recalled. "He was very much a people person. He really enjoyed people, and people enjoyed him. Whatever Diego decided to do, he did with full vigor."
At Salem High, Rincon was a gymnast, a cheerleader and an avid actor and singer in school productions. He played a soldier in A Piece of My Heart, a drama about Vietnam War nurses. And he played Oberon in A Midsummer Night's Dream. He also sang in the musical Grease.
The mother of Rincon's girlfriend said it was totally in character for the young soldier to come forward to help the Iraqi driver.
"He was doing what Diego would have done when summoned to help," Leslie Montemayor told the Atlanta Journal-Constitution. "He would have helped, and that's how he died."
On Monday, Rincon's father talked with Smith. Smith said the man was in shock and was grieving. But he also promised to finish restoring his son's Mustang.