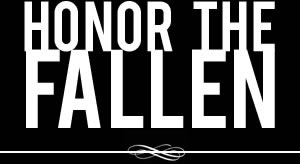 Honoring those who fought and died in Operation Enduring Freedom, Operation Iraqi Freedom and Operation New Dawn
Search Our Database
Army Pfc. Duane E. Longstreth
Died August 7, 2003 Serving During Operation Iraqi Freedom
---
19, of Tacoma, Wash.; assigned to Company B, 307th Engineer Battalion, Fort Bragg, N.C.; died of non-combat related injuries on Aug. 7 in Baghdad.
---
Soldier who died in Iraq enlisted the same day as his mother
Associated Press
TACOMA, Wash. — Duane E. Longstreth and his mother, Jennifer West, enlisted in the Army together in January 2002.
He became a combat engineer with Company B, 307th Engineer Battalion at Fort Bragg, N.C., and was sent to war in Iraq. She became a communications specialist with the 44th Signal Battalion in Mannheim, Germany.
On Friday she learned her 19-year-old son, a private first class, had died a day earlier of non-combat injuries — apparently an accidental gunshot — in Baghdad.
"My son left us a hero," West, 36, told the Seattle Post-Intelligencer on Monday from her family's home in Tacoma. "He was doing the right thing, and he was proud to be doing what he was doing."
Army officials gave no details of Longstreth's death. A spokesman at Fort Bragg said more information might be released following an investigation.
Spc. Kristopher Haney, who serves with West in Germany, told The Seattle Times the family was informed that Longstreth died of a gunshot wound to the head. Investigators believe it was an accident and that no other soldiers were involved, Haney added.
Longstreth had been in the Middle East since February.
"He was a very proud soldier and happy to serve in Iraq," Haney said.
Longstreth, a native of Tacoma, was sent to Lincoln's Challenge Academy, a military-style program run by the Illinois National Guard for at-risk youth, and enlisted in the Army after graduation, five months before he turned 18.
"He was an unbelievably outstanding child," his mother said. "I think, like me, he joined because he was very aware of what was right and what was wrong," she said.
West, a Western Washington University journalism graduate who did newspaper and radio reporting, said both were motivated by the war on terror after the attacks of Sept. 11, 2001. The last time they spoke was when he called her about two weeks ago.
"My sentiments are still the same," West said. "We're in Iraq to do a necessary job. We fully know that.
"We're serving not only for our nation and our people and the Army, but also for our own families."
Other survivors include West's husband, Joseph West, a military veteran, and two sisters, Anna and Victoria, all of whom lived in South Carolina while West was assigned to Germany.
The Army is working on a compassionate transfer of West to Fort Lewis, south of Tacoma, the P-I reported.
---
Family mourns soldier who enlisted with mom
TACOMA — Friends, family and fellow soldiers gathered to honor Spc. Duane Edward Longstreth, 19, who died while serving in Iraq.
A bald eagle from the Point Defiance Zoo stood watch over Longstreth's flag-draped coffin at the chapel in the New Tacoma Cemetery on Aug. 23, as mourners praised his devotion to his family and his country.
Longstreth died in a noncombat incident Aug. 7 in Baghdad. The Army is still investigating the circumstances of his death.
Longstreth's uncle, Dennis Franzen, lauded the soldier's "love of God, love of country and love of his friends."
The young man's cousins recalled his passion for life and dedication to principle.
The soldier's mother, Pfc. Jennifer West, said her son had written her while he was finishing basic training at Fort Leonard Wood, Mo., to thank her for her love and commitment.
"I just want to say he is my hero," she told the more than 200 mourners.
Longstreth and his mother both joined the Army last year after he graduated from Lincoln's Challenge Academy, a military-based school in Illinois for at-risk youth.
He was serving with an engineering battalion from the 82nd Airborne Division when he died. His mother was stationed in Germany.
More than a dozen soldiers attended the service. Some spoke, and others served as an honor guard as Longstreth's casket was moved from the chapel to a grave.
There, a lone bagpiper played "Amazing Grace" followed by a trumpeter who played "Taps."
The honor guard then presented the flag that had draped Longstreth's coffin to his mother.
Members of that honor guard fired a volley of shots to conclude the service.
— Associated Press