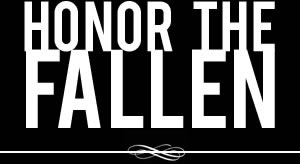 Honoring those who fought and died in Operation Enduring Freedom, Operation Iraqi Freedom and Operation New Dawn
Search Our Database
Army Pfc. Dustin P. Napier
Died January 8, 2012 Serving During Operation Enduring Freedom
---
20, of London, Ky., assigned to 1st Battalion, 24th Infantry Regiment, 1st Stryker Brigade Combat Team, 25th Infantry Division, Fort Wainwright, Alaska; died Jan. 8 in Qalat, Zabul province, Afghanistan, of injuries sustained from enemy small-arms fire.


---

Soldier remembered as 'model student' at former school

The Associated Press

CORBIN, Ky. — A soldier from south-central Kentucky who was killed in Afghanistan is being remembered as well liked, well respected and a good role model.

Army officials say 20-year-old Pfc. Dustin P. Napier of London died Sunday due to injuries from enemy small-arms fire. He was assigned to the 1st Battalion, 24th Infantry Regiment, 1st Stryker Brigade Combat Team, 25th Infantry Division, based at Fort Wainwright, Alaska.

Students and teachers at South Laurel High School, where Napier graduated in 2010, were especially saddened when they received word of Napier's death, The Times-Tribune reported.

Outside the school on Monday, the American flag stood at half-mast, while those inside shared their memories of Napier.

Col. Mark Jones with the Air Force Junior ROTC said everyone at the school was saddened by the news and the JROTC plans a memorial service for Napier on Friday.

"I remember Napier when he was here, and I remember him as a model student, very quiet and serious," Jones said.

South Laurel's Principal David Cummins also said Napier was a model student.

"The last couple of days have been really trying around here with his loss," Cummins said. "A lot of students really looked up to him as a role model and someone they could believe in."

High school senior Devan Burkhart, who is cadet captain of the school's JROTC program, said he remembers Napier as "a good friend, a good mentor, and truly a good person."

"He really had a kind of charisma about him that you liked," Burkhart said. "What I learned in the JROTC program as far as the Color Guard, the Drill Team and other things, I learned from him. He was the one who would tell me, 'Stick with it,' when I got frustrated with the program, and I did stick with it."

Junior Ashley Smith, who also participates in the JROTC program, said she remembers getting encouragement and support from Napier.

"He encouraged me to go into the Army ..." she said. "He taught us discipline, self-respect and basic core values. He said, 'Service before self,' and he not only talked it, he did it. Dustin lived his dream, which was to be an American soldier."