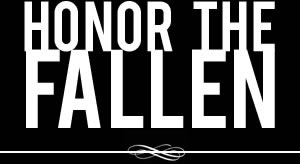 Honoring those who fought and died in Operation Enduring Freedom, Operation Iraqi Freedom and Operation New Dawn
Search Our Database
Army Pfc. Eric M. Kavanagh
Died September 20, 2006 Serving During Operation Iraqi Freedom
---
20, of Glen Burnie, Md.; assigned to 1st Battalion, 26th Infantry Regiment, 2nd Brigade Combat Team, 1st Infantry Division, Schweinfurt, Germany; died of injuries sustained Sept. 20 when an improvised explosive device detonated near his Humvee during combat operations in Baghdad.
* * * * *
Friends, family say farewell to 'gentle' soldier
By Anica Butler
The Baltimore Sun
He loved music and playing the guitar, but military service is where Eric Matthew Kavanagh found his calling, family and friends said.
"Behind that happy, huggy, gentle guitar player, there was grit and determination," said the Rev. W. Terry Schoener of Woods Memorial Presbyterian Church in Severna Park. Dr. Schoener recalled how, even before he went to basic training, he had started running and working out, readying himself for boot camp.
Yesterday, friends, family and neighbors mourned the loss of the 20-year-old Army private and Severna Park native who was killed in Baghdad last week.
According to the Defense Department, Pvt. Kavanagh died Sept. 20 when an improvised explosive device detonated near his multipurpose vehicle during combat operations. He was the fourth member of the military from Maryland to be killed in Iraq over the past two weeks.
During a short, somber service yesterday at Woods Memorial, Pvt. Kavanagh's uncle read a letter written by his father, Kevin Kavanagh, who called his son a "gentle soul."
He "always had a smile on his face, a smile so strong it beamed with love, enthusiasm and compassion," the letter said. "My son Eric is a hero, but to each of us, he is so much more. ... He joined the Army an enthusiastic boy and became a confident man."
Pvt. Kavanagh attended Folger McKinsey Elementary School, Severna Park Middle School and Chesapeake High School. "He wasn't exactly the school type," said Jessica Studnicky, 20, a former neighbor and friend. "But he was very clever and quick-witted."
"He was a dreamer," added Rich Chrisman, who knew Pvt. Kavanagh in elementary and middle school.
Ms. Studnicky said she heard about his death Sunday, then went online to find former classmates, who reunited yesterday at the service.
Ms. Studnicky and her mother, Michelle Studnicky, recalled when Pvt. Kavanagh helped them remove a 3-inch blanket of leaves from their yard as they prepared for Halloween. "He was just that kind of guy," Michelle Studnicky said.
Several of his friends said they lost touch with him after middle school. He worked at Maryland Pennysaver for a while, but he was not satisfied with working 9 to 5. He obtained his General Educational Development diploma, then enlisted, serving in the Army's 1st Battalion, 26th Infantry Regiment, 1st Infantry Division, in Schweinfurt, Germany.
Jessica Studnicky said the last time she saw Private Kavanagh, he had long hair. It was two years ago, and he had ridden his bike to her house to tell her that he had just enlisted.
"It wasn't fair," she said yesterday of his death. Kavanagh was buried at Arlington National Cemetery yesterday afternoon. Besides his father, who lives in Severna Park, Kavanagh is survived by his mother, Rhonda Kavanagh of Glen Burnie; a brother, Patrick Kavanagh of Severna Park; a sister, Alanna Kavanagh of Severna Park; and his grandparents, Shirley Kerns of Glen Burnie and Keith Morris of Stockbridge, Ga.