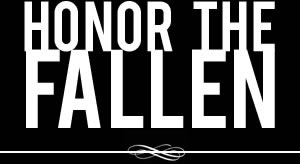 Honoring those who fought and died in Operation Enduring Freedom, Operation Iraqi Freedom and Operation New Dawn
Search Our Database
Army Pfc. Gebrah P. Noonan
Died September 24, 2010 Serving During Operation New Dawn
---
26, of Watertown, Conn.; assigned to 3rd Battalion, 15th Infantry Regiment, 4th Brigade Combat Team, 3rd Infantry Division, Fort Stewart, Ga.; died Sept. 24 in Fallujah, Iraq, of injuries sustained Sept. 23 in a non-combat-related incident. Also killed was Spc. John Carillo Jr.
---
Calling hours to be held for slain Conn. soldier
The Associated Press
WATERBURY, Conn. — Family and friends will be gathering in Waterbury to remember an Army private who military officials say was allegedly killed by a fellow soldier in Iraq.
Calling hours for Gebrah Noonan of Watertown are scheduled from 3 p.m. to 8 p.m. Monday at the Albini Family Funeral Home. His funeral will be held at 10 a.m. Tuesday at the funeral home.
Military officials say the 26-year-old Noonan and 20-year-old Army Spc. John Carrillo Jr. of Stockton, Calif., died Sept. 24, a day after a non-combat incident in Fallujah. Officials say Army Spc. Neftaly Platero is being held in the killings.
Noonan's body arrived back in Connecticut on Friday and received a military escort from Bradley International Airport to Waterbury.
---
Funny soldier was serious about his country
The Associated Press
Gebrah Noonan loved to read, loved his country and loved to make people laugh.
He was such a comedian, his high school class voted him class clown. And it wasn't just silly humor, it was sophisticated, friends say.
"He had a quick wit. It all comes from his intelligence," said longtime friend Patrick Jacques Jr.
But Noonan was serious about his country — so much so that the Watertown, Conn., native joined the U.S. Army and was serving in Iraq.
He died Sept. 24 from a gunshot wound in Fallujah. An investigation is focused on a fellow soldier. He was assigned to Fort Stewart.
Noonan, 26, was a 2002 graduate of Watertown High School. He attended Manhattanville College and Fordham University before joining the Army.
He leaves behind his parents, Ling and William, two brothers and a sister.
Friends, such as Chris Lafferty, are trying to focus on his life rather than his death.
"He wasn't just funny, he wasn't just smart, he was very giving, and in his 26 years he gave a lot," Lafferty said. "And in the end, he gave everything."