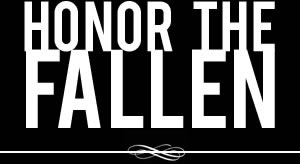 Honoring those who fought and died in Operation Enduring Freedom, Operation Iraqi Freedom and Operation New Dawn
Search Our Database
Army Pfc. Genaro Bedoy
Died September 16, 2012 Serving During Operation Enduring Freedom
---
20, of Amarillo, Texas;ssigned to 52nd Infantry Regiment, 3rd Stryker Brigade Combat Team, 2nd Infantry Division, Joint Base Lewis-McChord, Wash.; died Sept. 16 in Zabul province, Afghanistan of injuries caused by enemy small-arms fire. Also killed were Army Sgt. Sapuro B. Nena,  Army Spc. Joshua N. Nelson and Army Pfc. Jon R. Townsend. 
---
DoD IDs soldiers killed in green-on-blue attack
The Associated Press
JOINT BASE LEWIS-MCCHORD, Wash. — Three of four soldiers killed Sunday in an insider attack in Afghanistan were from Joint Base Lewis-McChord, the Department of Defense said Wednesday. 
 Their position was attacked with small arms fire, the Pentagon said. NATO and Afghan spokesmen said earlier that an Afghan police officer turned his gun on soldiers during an attack at a remote checkpoint in the south of the country. 
The dead were identified as Sgt. Sapuro B. Nena, 25, of Honolulu; Pfc. Genaro Bedoy, 20, of Amarillo, Texas; and Pfc. Jon R. Townsend, 1, of Claremore, Okla. The three were members of the 3rd Stryker Brigade from Joint Base Lewis-McChord. It deployed in December from the base near Tacoma, Wash.
Also killed was Spc. Joshua N. Nelson, 22 of Greenville, N.C., who was assigned to the 513th Military Intelligence Brigade, Fort Gordon, Ga.   Bedoy, Townsend and Nelson were on their first deployments. Nena was deployed in Iraq in 2009-2010. 
 fghan officials said the checkpoint in Zabul province's Mizan district came under attack first from insurgents sometime around midnight. American forces came to help the Afghan police respond to the attack, said Ghulam Gilani, the deputy police chief of the province. 
It was not clear if some of the Afghan police turned on their American helpers in the middle of the battle with the insurgents, or afterward, or were somehow forced into attacking the American troops by the insurgents, Gilani said.   One police officer was killed in the clash with NATO troops, but other officers at the site fled and it was unclear if they were involved in the attack, said Jamie Graybeal, a spokesman for the international military in Afghanistan.   A reporter from The News Tribune visited Mizan District in March during the week soldiers from Lewis-McChord took control of the area. 
At the time, about 40 Lewis-McChord soldiers were preparing for a summer assignment providing security for high-ranking U.S. security advisers who would work in close quarters with Afghan service members, The News Tribune reported Wednesday.
In the spring, U.S. soldiers generally spoke warmly about the Afghan army unit in Mizan. They had concerns about the Afghan local police, which the Americans considered less professional than the Afghan army. 
American officers in the spring considered Mizan a ripe district to hand over to full Afghan control. Its local Afghan army unit had been successful carrying out its own independent missions, and its local governor earned plaudits from villagers. 
U.S. soldiers mostly lived in Combat Outpost Mizan, which housed about 60 soldiers. The outpost was connected to an Afghan army compound on one side and Afghan police headquarters on the other. 
Lewis-McChord has had about 10,000 soldiers in Afghanistan this summer. The brigade had lost 11 soldiers to combat before Sunday's attack.