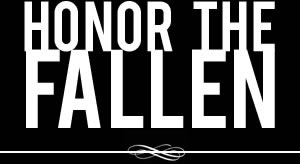 Honoring those who fought and died in Operation Enduring Freedom, Operation Iraqi Freedom and Operation New Dawn
Search Our Database
Army Pfc. Harrison J. Meyer
Died November 26, 2004 Serving During Operation Iraqi Freedom
---
20, of Worthington, Ohio; assigned to the 1st Battalion, 503rd Infantry Regiment, 2nd Brigade Combat Team, Camp Howze, Korea; killed Nov. 26 when his unit was attacked by enemy forces using small-arms fire in Ramadi, Iraq.
---
Ohio soldier killed in Iraq
Associated Press
WORTHINGTON, Ohio — A combat medic from central Ohio was killed in Iraq when his unit was hit with small-arms fire in Ramadi, the Department of Defense said Monday.
Pfc. Harrison J. Meyer, 20, of Worthington in suburban Columbus, was killed Friday. He was assigned to the 1st Battalion, 503rd Infantry Regiment, 2nd Brigade Combat Team at Camp Howze, South Korea. It is one of two air assault units based in South Korea.
Pvt. Brian K. Grant, 31, of Dallas, also died in the attack and was from the same unit, the Pentagon said.
Meyer's parents, William and Debra Meyer of Worthington, said their son's kindness and humor touched many people.
"He exemplifies the true spirit of patriotism and sacrifice by his courageous actions as a combat medic," Debra Meyer said in a statement released by the military.
The flag was lowered to half-staff Monday as friends gathered at Thomas Worthington High School, where Meyer graduated in 2003 and ran for the track team.
Brandon Brevard said the two enlisted at the same time, but Brevard wasn't sent to Iraq.
"He said he wanted to help people," Brevard said. "He was a lifeguard at the pool and he wanted to be a medic."
Meyer called him on Saturday and said he had already survived several close calls in the chaotic region.
"He said, 'Brandon, I don't know if I'm going to make it,"' Brevard said.
Chris Begin, another friend, said Meyer wanted to go to medical school after returning from Iraq.
He was the second graduate of the school to be killed in Iraq. Pfc. Branden F. Oberleitner, 20, a 2002 graduate assigned to the 101st Airborne Division, was killed in Fallujah in June 2003 after his unit was fired on by a rifle-propelled grenade.