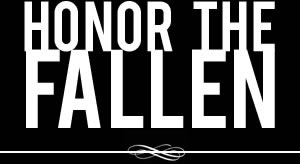 Honoring those who fought and died in Operation Enduring Freedom, Operation Iraqi Freedom and Operation New Dawn
Search Our Database
Army Pfc. Hernando Rios
Died August 8, 2005 Serving During Operation Iraqi Freedom
---
29, of Queens, N.Y.; assigned to the 1st Battalion, 69th Infantry Regiment, 256th Brigade Combat Team, New York Army National Guard, New York City; died Aug. 8 in Baghdad of injuries sustained Aug. 7, when his Humvee was struck by two improvised explosive devices and he received small-arms fire. Also killed was Spc. Anthony N. Kalladeen.
---
NYC soldier defended underdogs, says his family
Associated Press
Hernando Rios had the sort of kindness that moved him to buy an extra McDonald's meal and give it to a homeless person. If you needed help, Rios was your man.
"He was very well known in the neighborhood. If he saw someone getting picked on, he would stand up for him," said Jeffrey Santiago, a longtime friend.
Rios, 29, of New York City, died Aug. 8 in Baghdad from injuries he sustained the day before when his vehicle came under attack. He was based in New York.
"He was always looking out for people, always trying to defend the people that can't defend themselves," said Rios' half brother Pfc. Ramon Germosen.
From Iraq, he sent home photographs of Baghdad cityscapes and of his comrades at arms swimming at the pool, trying to escape 110-degree heat.
"None of us will ever be the same in his absence," lifelong friend Jose Pena said. "Remember Hernando as I do: funny, caring and most of all, full of joy."
He is survived by his wife, Liliana, and three daughters, Marlene, 8, Alyssa, 10 months, born to a different mother and 5-month-old Gabriela.