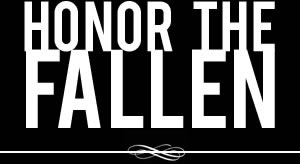 Honoring those who fought and died in Operation Enduring Freedom, Operation Iraqi Freedom and Operation New Dawn
Search Our Database
Army Pfc. Jacob A. Gassen
Died November 29, 2010 Serving During Operation Enduring Freedom
---
21, of Beaver Dam, Wis.; assigned to 1st Squadron, 61st Cavalry Regiment, 4th Brigade Combat Team, 101st Airborne Division (Air Assault), Fort Campbell, Ky.; died Nov. 29 in Pachir Wa Agam district, Nangarhar province, Afghanistan, of wounds sustained when an insurgent attacked his unit with small-arms fire. Also killed were Sgt. 1st Class Barry E. Jarvis, Staff Sgt. Curtis A. Oakes, Spc. Matthew W. Ramsey, Pfc. Austin G. Staggs and Pfc. Buddy W. McLain.
* * * * *
Army medic from Wis. killed in Afghanistan
The Associated Press
BEAVER DAM, Wis. — A Beaver Dam man has been killed while serving in Afghanistan.
Jacob Gassen, who turned 21 on Nov. 19, was serving as a medic in his first tour of duty when he was killed.
Gassen's father, Greg, says he last talked to his son Sunday. He says Jacob was looking forward to coming home for a visit. The family planned a combined birthday and Christmas celebration when Jacob was scheduled for leave in January.
The Beaver Dam Daily Citizen says Jacob Gassen was a 2008 graduate of Beaver Dam High School.
* * * * *
Remains of 6 killed by Afghan policeman come home
By Anne Gearan
The Associated Press
DOVER AIR FORCE BASE, Del. — Several of President Obama's top national security advisers stood on a silent, windy tarmac Wednesday night to watch as the bodies of six soldiers killed by a rogue Afghan policeman returned to U.S. soil.
The six were killed in Afghanistan on Monday when the border policeman turned his gun on his American trainers as the group headed to shooting practice. The gunman was killed in the shootout in Nangarhar province near the Pakistan border.
The Taliban claimed responsibility, saying the officer had enlisted as a sleeper agent to have an opportunity to kill foreigners.
The only sound during the "dignified transfer" was of the wind blowing through the 747 jet engines as the flag-topped caskets, called transfer cases, were lowered to the ground. Teams of white-gloved pallbearers carried each casket to a waiting truck. Fathers, mothers, wives and other family members of five of the soldiers traveled to Dover for Wednesday's return.
The dead are Sgt. Barry E. Jarvis of Tell City, Ind.; Pfc. Jacob A. Gassen of Beaver Dam, Wis.; Pfc. Buddy W. McLain of Mexico, Maine; Spc. Matthew W. Ramsey of Quartz Hill, Calif.; Pfc. Austin G. Staggs of Senoia, Ga., and Staff Sgt. Curtis A. Oakes of Athens, Ohio.
Marine Gen. James Cartwright, who is the vice chairman of the Joint Chiefs of Staff, led a delegation of U.S. officials to pay respects. The unusually large group that flew from Washington included National Security Adviser Tom Donilon and several senior National Security Council advisers. Defense Undersecretary Michele Flournoy and Treasury Undersecretary Stuart Levey and several senior Pentagon officers also attended.
The soldiers' bodies were flown together from Germany to Dover Air Force Base, where they will be formally identified at an Air Force mortuary. Within days the dead will be returned to their families for burial.
Families may choose whether to attend the brief, solemn ceremony beside the plane that brings the bodies home. Those who attend stand separately from the official party paying respects and from the news media.
Defense Secretary Robert Gates ended an 18-year ban on media coverage of the returns last year.
The families of Jarvis, Gassen and McLain allowed media to watch and photograph the transfer of caskets Wednesday.
The attack was the deadliest of its kind in at least two years. It underscored one of the risks in a U.S.-led program to train enough recruits to turn over the lead for security to Afghan forces by 2014.
Attacks on NATO troops by Afghan policemen or soldiers, although still rare, have increased as the coalition has accelerated the program. Other problems with the rapidly growing security forces include drug use, widespread illiteracy and high rates of attrition.
This is the deadliest year of the 9-year-old conflict in Afghanistan, with more than 450 U.S. troops killed. More than 1,300 U.S. forces have died there since the war began in 2001, a majority of them in the past two years as fighting has intensified and Obama ordered more than 30,000 reinforcements.
The U.S. now has about 100,000 troops in Afghanistan, a record. Obama plans to begin withdrawing some forces in July, on the way to an eventual transfer of security control to the Afghan forces now being recruited and trained under U.S. and NATO supervision.
* * * * *
Hometown says 'thank you, Jake'
The Associated Press
HORICON, Wis. — An Army medic from Wisconsin was remembered Dec. 9 for wanting to spend his life healing others.
Pfc. Jacob Gassen, 21, of Beaver Falls was eulogized at a church filled with family and friends.
Gassen was serving as a medic in his first tour of duty. He was killed Nov. 29 in Afghanistan with five other soldiers when a border policeman turned his gun on his American trainers.
At the funeral, the Rev. Michael Wild said Gassen "had a vision" and "like Jesus, he wanted to spend his life healing others."
The Beaver Dam Daily Citizen reported that hundreds attended the funeral procession, most waving flags and some holding signs that read "Thank you, Jake."
---
Capitol photos show personal side of fallen troops
Dean Mosiman / Wisconsin State Journal via AP
MADISON, Wis. — In this memorial, you can see the eyes, smiles and home lives of the Wisconsin soldiers killed in Iraq and Afghanistan.
There's Army Spc. Kevin Graham of Salem, killed in Afghanistan in 2009 at age 27, with his prized 1965 Pontiac LeMans; Army Spc. Robert Cook, killed in Afghanistan in 2004 at age 24, in his Sun Prairie football uniform; Army Pfc. Jacob Gassen of Beaver Dam, killed in Afghanistan in 2010 at age 21, with his family and his pet cat, Tigger, the last time he was home for Christmas.
"Christmas was a big deal to him," said his father, Greg, who remembers his son as a talented musician who sought to treat the war's wounded.
And there are 124 more. Soldiers when they were little. Soldiers playing the guitar. Soldiers goofing around. Soldiers holding a lunker fish.
Called Remembering our Fallen, the memorial is a touring photo display of portraits coupled with personal photographs honoring those who died from wounds suffered in a war zone since September 2001.
The exhibit opened with a reading of the names of those killed, music, prayer and memory at the State Capitol Rotunda on July 8.
It will be at the Capitol through the week and is expected to travel to other hometowns and communities in the state.
"These are not only names on a wall, these are the faces of our fallen," said Vietnam War veteran Joe Campbell, who presided over the exhibit's opening program.
The photo exhibit was created by Patriotic Productions of Omaha, Neb., and sponsored by private, nonprofit Bellevue University in Bellevue, Neb.
Dryhootch, an organization that supports veterans and their families with peer mentoring and coffeehouses in Madison, Milwaukee and other locations, put together Sunday's program.
Bill and Evonne Williams of Omaha created Patriotic Productions in 2010 to honor the U.S. military and those who have died.
The Williamses don't come from military families and aren't veterans, but they have four sons in the service, one who has served two tours in Iraq.
From May 2008 to April 2009, the couple organized the Heartland Honor Flights, which took 1,500 Nebraska World War II veterans to the World War II Memorial in Washington, D.C.
Then, with support of the Omaha World-Herald, they created a photo exhibit in November 2010 to honor 98 service members from Nebraska and western Iowa who had died in a war zone since Sept. 11, 2001.
The couple recognized the emotional impact of the first exhibit and decided to create similar exhibits in other states. The exhibits — now in Arizona, Colorado, Iowa, Kansas, Missouri, Nebraska, North Dakota, Oklahoma and Wisconsin — travel to various locations in those states.
"At lot of people say this is powerful because of the pictures," Bill Williams said. "It means a lot to the families. They are afraid their loved ones will be forgotten."