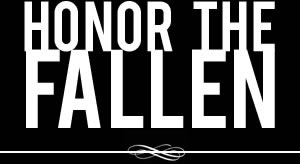 Honoring those who fought and died in Operation Enduring Freedom, Operation Iraqi Freedom and Operation New Dawn
Search Our Database
Army Pfc. Jacob S. Fletcher
Died November 13, 2003 Serving During Operation Iraqi Freedom
---
28, of Bay Shore, N.Y.; assigned to Company C, 2nd Battalion (Airborne), 503rd Infantry Regiment, 173rd Airborne Brigade, Camp Ederle, Italy; killed Nov. 13 when an improvised explosive device exploded next to the bus on which he was riding in Samara, Iraq.
---
Funeral set for Long Island soldier killed in Iraq
Associated Press
GARDEN CITY, N.Y. — Funeral services were scheduled Wednesday for a Long Island paratrooper killed in Iraq who joined the U.S. Army after the terrorist attack on the World Trade Center.
Jacob Fletcher, 28, a 1994 graduate of Babylon High School, died last Friday when explosives struck a bus he was on in the town of Samara.
He was the second Long Island soldier killed since the United States invaded Iraq in March. The first, Raheen Heighter, 22, was killed when a bomb exploded under his vehicle in July. Both men were from the Bay Shore community.
Fletcher's mother, Dorine Kenney of Bay Shore, told Newsday in Tuesday editions that her son always wanted to be in the military and enlisted after the Sept. 11, 2001, terrorist attack claimed the life of a family friend.
"I think after the World Trade Center, he felt he had to step up to the plate," she said.
"Whether people believe in the war or not, you have to believe in our soldiers," his father, Marlowe Fletcher of Island Park, told the newspaper. "This was an American soldier, airborne. He was my beloved son and he was a hero."
Fletcher was a member of Company C, 2nd Battalion (Airborne), 503rd Infantry Regiment, 173rd Airborne Brigade, based in Camp Ederle, Italy. He was one of the first Americans to land in Iraq, parachuting into the darkness north of Baghdad during the first week of the war.
"He always wanted to be a soldier," his former girlfriend, Kristi Ruppert, told the Daily News. "He always had that kind of passion in him. And he wanted to be that kind of man."
A funeral was scheduled for 10:15 a.m. Wednesday at the I.J. Morris Funeral Home, in Dix Hills. Burial will follow at the Long Island National Cemetery, Pinelawn.