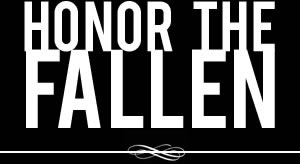 Honoring those who fought and died in Operation Enduring Freedom, Operation Iraqi Freedom and Operation New Dawn
Search Our Database
Army Pfc. James H. Miller IV
Died January 30, 2005 Serving During Operation Iraqi Freedom
---
22, of Cincinnati; assigned to the 1st Battalion, 503d Infantry Regiment, 2nd Infantry Division, Camp Casey, Korea; died Jan. 30 of injuries sustained when an improvised explosive device detonated near his vehicle in Ramadi, Iraq.
---
Soldier killed while guarding polling station in Iraq
Associated Press
CINCINNATI — A soldier from suburban Cincinnati was killed in an explosion in Ramadi, Iraq, on Sunday while guarding a polling place for the elections, the soldier's father said Monday.
Pfc. James H. Miller IV, 22, had been in Iraq since August and was in the Army nearly two years, said his father, James H. Miller III of West Chester. He learned of his son's death from the Army on Sunday.
At least 44 people were killed in violence in Iraq on Sunday as millions of people went to the polls in an election that many Iraqis hope will usher in democracy. The violence on Sunday included nine suicide attacks, most near polling sites in Baghdad. Two Marines also were killed.
Miller said he hoped to receive further information from the Army this week.
The Defense Department had not posted information about the death on its Web site Monday and declined comment.
The soldier joined the Army after graduating in 2001 from Anderson High School in Anderson Township, another Cincinnati suburb. He went to Fort Sill, Okla., for basic training and then was trained as a medic at Fort Sam Houston, Texas, his father said.
He was deployed to Korea for several months before being assigned to Iraq.
The soldier also is survived by two brothers, his grandparents and his stepmother. His mother died in 1999.
Miller played football in high school and liked to play the guitar and drums.
Miller said his son had been sending several e-mails a week to the family. Their last contact was an e-mail last week in which the soldier said he was doing fine, his father said.
"He loved what he was doing over there," Miller said. "He really believed in the mission we have over there."
While in high school, the soldier took courses in creative writing, digital imaging, music history and music theory, said Diana Carter, principal of Anderson High.
"He definitely will be missed. He was a very creative and energetic young man, very mature," said Carter, an assistant principal when Miller graduated.