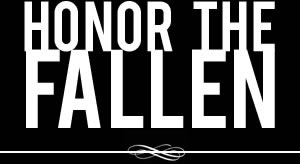 Honoring those who fought and died in Operation Enduring Freedom, Operation Iraqi Freedom and Operation New Dawn
Search Our Database
Army Pfc. James P. Lambert
Died May 25, 2004 Serving During Operation Iraqi Freedom
---
23, of Ascension Parish, La.; assigned to the 3rd Battalion, 62nd Air Defense Artillery, 10th Mountain Division (Light Infantry), Fort Drum, N.Y.; killed May 25 when an improvised explosive device hit his patrol in Fallujah, Iraq.
---
Louisiana soldier, a Purple Heart recipient, killed in Iraq explosion
Associated Press
SPRINGFIELD, La. — A Louisiana soldier killed in Iraq this week was a recently married Purple Heart recipient who wanted to continue his college studies after military service, his family said Thursday.
Pfc. James Peter Lambert, 23, was one of two soldiers killed Tuesday when an explosive device hit their patrol in Fallujah, the Department of Defense said Thursday. Pfc. Richard H. Rosas, 21, of St. Louis, Mich., was also killed.
The soldiers were assigned to the Army's 3rd Battalion, 62nd Air Defense Artillery, 10th Mountain Division (Light Infantry), based in Fort Drum, N.Y.
Lambert, a graduate of St. Amant High School in Ascension Parish, joined the Army in 2001 and had just over two months left of service in Iraq, his family said. His parents, Fred and Rosemary Lambert, now live in Springfield, in Livingston Parish.
"You see it on the news all the time, you don't think it's going to happen to you," Rosemary Lambert said of her son's death.
Fred Lambert said the Army had given him few details about his son's death, but he believed the death occurred during a night patrol. Just hours before he was killed, the two talked by telephone.
James Lambert received a Purple Heart about four months ago, when he was hit in the neck by shrapnel from another explosive device, his father said.
"He got hurt over there before, and of course he's dead this time," Fred Lambert said.
James Lambert's wife, Rachel, lives in Baton Rouge. The recently married couple had no children.
His brother, Sgt. Brian Paul Lambert, who is in the Marine Corps, planned to go to Dover Air Force Base, Del., to retrieve James Lambert's body and bring it back to Louisiana. A funeral is planned for Baton Rouge, with many friends and fellow 10th Division soldiers to attend.
James Lambert was born in Dunedin, Fla., the youngest of four children, his mother said. The family moved often as he was growing up, his mother said, and he enjoyed competitive swimming and acting in school plays.
"He was a very outgoing person, and everybody loved him," she said.
His grandfather also served in the 10th Mountain Division in World War I, Fred Lambert said. "He had the same patch Jim had on his shoulder."
James Lambert had been expected to return from Iraq last fall, but his duty was extended, Rosemary Lambert said.
"He was supposed to come back in September, October, and he was very disappointed that he wasn't coming back," she said. "There were times when he'd say everything was OK and at other times, 'I can't wait to get back. I only have four more months."'