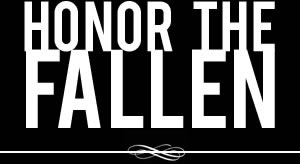 Honoring those who fought and died in Operation Enduring Freedom, Operation Iraqi Freedom and Operation New Dawn
Search Our Database
Army Pfc. Jeremy Ricardo Ewing
Died April 29, 2004 Serving During Operation Iraqi Freedom
---
22, of Miami; assigned to 4th Battalion, 27th Field Artillery Regiment, 1st Armored Division, Baumholder, Germany; one of eight soldiers killed April 29 by a car bomb as his unit was doing a dismounted improvised-explosive device-sweep in Baghdad.
---
Families bury Miami soldier killed in Iraq
Associated Press
A soldier who was killed in a car bomb attack just weeks after his tour of duty was extended was buried in his hometown.
Pfc. Jeremy Ricardo Ewing's funeral at New Hope Baptist Church in Miami on May 8 was attended by friends and family and state Sen. Frederica Wilson, D-Miami, who knew him as a middle school student.
Ewing, 22, was one of eight soldiers killed on April 29 in a car bomb attack. He had been scheduled to come home two weeks earlier, but his tour of duty was extended at the last minute.
Ewing joined the Army shortly after Sept. 11, 2001, without even telling his parents. It was a decision they opposed, but they understood why he did it.
He wanted to earn money to go to college, something the immigrant family from the Turks and Caicos couldn't afford to give him.
After the service, Ewing was buried with military honors at Dade Memorial Park in Opa-locka.
"I just certainly hope that whatever reason he died for was really worth it," said Ewing's uncle, Rufus Ewing.
Ewing is survived by his parents, Hilda and Arthur Ewing.