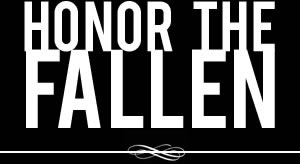 Honoring those who fought and died in Operation Enduring Freedom, Operation Iraqi Freedom and Operation New Dawn
Search Our Database
Army Pfc. Jesse A. Givens
Died May 1, 2003 Serving During Operation Iraqi Freedom
---
34, of Springfield, Mo.; 2nd Squadron, 3rd Armored Cavalry Regiment, Fort Carson, Colo.; killed in Habbaniyah, Iraq, when his M-1A1 tank fell into the Euphrates River after the bank on which he was parked gave way.
---
Givens, a 1987 graduate of Glendale High School, enlisted in the military in January 2002 to pay for further education. Fifteen months later, he was deployed to the Middle East for the war in Iraq. The day before he left, he told his father, Frank, that he would be working with the best tanks and serving in the best platoon, squadron and cavalry the Army had to offer.
Givens died May 1 after drowning in a tank accident. He was driving an Abrams tank when a riverbank gave way, plunging the tank into the Euphrates Rivers. "It's hard to stop 65 tons on the sand," Frank Givens said. The family received word of the death just an hour after President Bush declared that major combat operations in Iraq had ended.
— Associated Press
---
Fort Carson solider who drowned in Iraq identified
By P. Solomon Banda
Associated Press
FORT CARSON, Colo. — An Army soldier who drowned when an Abrams tank plunged into an Iraqi canal has been identified as a Springfield, Mo., native.
The military on Friday identified the man as Pfc. Jesse A. Givens, 34, who was married and had a child.
Givens died Thursday when the bank along the canal gave way, sending the tank into the water, Pentagon spokesman Maj. Steve Stover said.
Givens was part of the 3rd Armored Cavalry Regiment based at Fort Carson. He lived in nearby Colorado Springs with his wife and 5-year-old child, said Maj. Jim Bixler, a Fort Carson chaplain.
Efforts to resuscitate Givens failed. Three other crew members escaped from the tank, said Capt. Bren Workman, a spokesman for the regiment.
Givens was the first member of the 3rd Armored Cavalry to die in Iraq.
Six other soldiers from the 3rd Armored Cavalry were injured in a grenade attack in Iraq on Thursday, and two remained hospitalized Friday, a Fort Carson spokesman said.