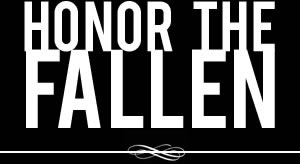 Honoring those who fought and died in Operation Enduring Freedom, Operation Iraqi Freedom and Operation New Dawn
Search Our Database
Army Pfc. Joey D. Whitener
Died November 15, 2003 Serving During Operation Iraqi Freedom
---
19, of Nebo, N.C.; assigned to the 1st Battalion, 320th Field Artillery, 101st Airborne Division (Air Assault), Fort Campbell, Ky.; killed Nov. 15 when two 101st Airborne Division (Air Assault) UH-60 Black Hawk helicopters crashed in Mosul, Iraq.
---
N.C. man among soldiers killed in helicopter crash in Iraq
Associated Press
MARION, N.C. — Pfc. Joey Whitener spent his childhood wanting a military career.
He got one, serving in Iraq as a member of the 101st Airborne Division.
But the birth of his son on Sept. 13 changed Whitener's priorities.
"He was so happy to be home with his friends and family and his son," Whitener's wife, Beth, told the Asheville Citizen-Times, recalling her husband surprising her by taking leave to be home for Tristan's birth.
"His son was his pride and joy. The first time they put him in his arms, he cried.
"He just didn't want to leave. He knew it would be six months or longer before he got to come home and see us again," she said.
Joey Whitener won't be coming home at all.
The McDowell County 19-year-old was among the 17 soldiers killed Saturday when two Black Hawk helicopters crashed in northern Iraq, family members said.
Whitener, recently promoted in the 101st Airborne Division, was based at Fort Campbell, Ky.
The crash was the single worst loss of American lives in Iraq since the war began. In northern Iraq, the U.S. military was investigating whether insurgent ground fire caused the crash of the helicopters from the 101st Airborne Division. The aircraft went down in residential neighborhoods of Mosul, Iraq's third-largest city.
Beth Whitener, 17, said she was waiting to chat online with her husband Sunday morning when officials from Fort Bragg knocked on the door of her home in Old Fort. She hadn't heard there was a crash.
Her first thought when told about her husband: "It can't be true."
"He was just a great guy, he always made me laugh," she said. "He was always acting silly and goofing off."
A member of the Navy JROTC in high school, Whitener had hoped the military could help him become a doctor, said Ruth Fortune, Whitener's foster mother.
Because Whitener finished high school with a home-school diploma, he could not get into the Navy, Fortune said, so he joined the Army.
Fortune described Whitener as a kindhearted, respectful young man.
He came to visit Fortune and her husband after his son's birth.
"He was so proud of that baby," Fortune said. "When he started to leave, he gave me a big hug and told me he loved me."
At the end of 2002, Whitener finished basic training and returned to McDowell County, where Beth was waiting. She was 16 when he proposed to her, and two weeks later, on Dec. 21, they got married.
They moved to Fort Campbell. Since his March deployment to Iraq, Beth Whitener lived in McDowell County with her mother.
After their baby's birth, the Whiteners developed a family life around the computer. Beth Whitener e-mailed photos to her husband, chatted with him and used a Web cam to show him his son.
"I would turn on Web cam and let him see Tristan," Beth Whitener said. "He would just sit there and cry."
Susan Yelton, his mother-in-law, said the family plans to bury Whitener in McDowell County.