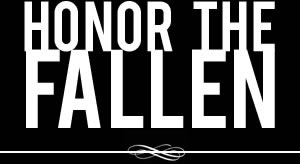 Honoring those who fought and died in Operation Enduring Freedom, Operation Iraqi Freedom and Operation New Dawn
Search Our Database
Army Pfc. John D. Amos II
Died April 4, 2004 Serving During Operation Iraqi Freedom
---
22, of Valparaiso, Ind.; assigned to 1st Battalion, 21st Infantry Regiment, 25th Infantry Division (Light), Schofield Barracks, Hawaii; killed April 4 when an improvised explosive device hit his military vehicle in Kirkuk, Iraq.
---
Valparaiso soldier remembered during funeral
Associated Press
VALPARAISO, Ind. — A soldier who died after an explosive device hit his vehicle in northern Iraq was buried in his hometown of Valparaiso.
More than 200 people, including friends, family members and strangers, attended services Tuesday for Army Pfc. John Amos II, 22, known as J.D.
"He would have loved all the attention," said his mother, Susan Amos of Valparaiso.
She said military officials told her that her son died April 4 following a suicide attack in the Iraqi city of Kirkuk. She said military officials told her his left leg had to be amputated. Medics were unable to revive him when he went into cardiac arrest after he was put on an airplane for evacuation, she said.
Amos, who was assigned to the 25th Infantry Division (Light) from Schofield Barracks, Hawaii, had been in Iraq for two months. Army officials posthumously awarded him with a Bronze Star and Purple Heart.
John Amos grew up in Griffith before moving to Valparaiso, about 20 miles east of Gary. He joined the Army after graduating from Valparaiso High School in 2002, his mother said.
After a four-mile funeral procession through the city, six soldiers carried Amos' casket from a hearse to the grave while a bagpiper played "Amazing Grace."
Mourners surrounded the family at the cemetery, blocking a 25 mph wind, as an Army burial guard provided full military honors. Amos' older sister, Becky, placed a white flower next to his grave and kissed his casket.
Amos is one of 22 Hoosiers who have died in the war in Iraq.