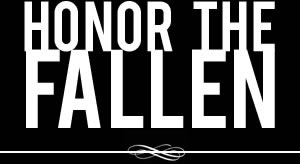 Honoring those who fought and died in Operation Enduring Freedom, Operation Iraqi Freedom and Operation New Dawn
Search Our Database
Army Pfc. Jonathan M. Cheatham
Died July 26, 2003 Serving During Operation Iraqi Freedom
---
19, of Camden, Ark.; assigned to the 489th Engineer Battalion, Army Reserve, North Little Rock, Ark.; killed while riding in a convoy that came under a rocket-propelled grenade attack, on July 26 in Baghdad.
---
Camden, Ark., soldier remembered as hero, caring student
Associated Press
CAMDEN, Ark. — They lined up about 10 yards apart along the four-mile route from Army Spc. Jonathan Cheatham's high school to Memorial Park Cemetery, each with hand on heart and clutching an American flag.
They came on Sunday to honor Cheatham, waving their flags as his funeral procession passed.
The 19-year-old was killed in an ambush in Baghdad on July 26.
"He died for our freedom, for our country," said Carolyn Wilson of Camden, a yellow ribbon tied atop the flag she held as she stood on the roadside. "It was something he chose to do, and not something he was made to do."
About 700 gathered for Cheatham's funeral at his alma mater, Camden Fairview High School. Collages of pictures portraying elements of his life stood framed under the scoreboard in the school's gymnasium. He was shown smiling, as a baby, in a snowstorm, and sitting on Santa's lap as a toddler.
Army personnel presented Cheatham's mother, Barbara Porchia, with her son's Purple Heart, awarded for injury or death during armed action. She spoke to the mourners at the service, asking why American politicians won't join forces to finish the job in Iraq.
"Let's not play politics with the lives of our troops," she said, standing behind her son's flag-draped coffin. "We need a unified front in our homeland, including politicians. It's time to end the bickering.
"We need to send a message to the Iraqi guerrillas. Today's guerrillas are tomorrow's terrorists," she said.
When she resumed her seat, a standing ovation rose from the crowd seated in folding chairs and on wooden bleachers lining the sides of the gym.
Cheatham was remembered as a hero and a caring student who loved playing trumpet in the band. A video projected on the gymnasium wall showed him playing solos of "Amazing Grace" and "Proud to Be an American" in a football game halftime show.
Army Chaplain Larry Barber said Cheatham served his country proudly.
"Jonathan was doing what he thought was right," Barber said. "His death was a tragedy, but his life was not a waste."
After the service and the flag-lined procession to the cemetery — organized by friends and family on Saturday — a military honor guard fired a 21-gun salute, and a lone trumpeter played "Taps."
Cheatham's younger sister. Portia Cheatham, 13, sobbed with her head on her mother's shoulder as the notes of "Taps" sounded.
The honor guard later presented Portia with the folder flag from her brother's coffin.
"I just want to thank you for being a good big brother," she wrote in a letter to Cheatham published in the funeral program.
Her mother's note in the program said the family would miss Cheatham immensely.
"I rejoice in knowing that your battles here are over," she wrote. "You fought a good fight; you are my hero."
— Associated Press
---
Mother says son died in Iraq
CAMDEN, Ark. — The mother of a Camden soldier said that her son was killed in Iraq while serving with the 4th Infantry Division, a television station reported.
Jonathon Cheatham, 19, died July 26, Little Rock TV station KARK reported. He graduated from Camden Fairview High School in 2002 and immediately entered the military.
"He will be held in great regard. He will be a role model for the kids at school," Jeff Kee, the band director at Camden Fairview High School, told The Associated Press. Cheatham played soccer and was at the top of the trumpet section in the band, Kee said.
The television station said Portia Cheatham, the soldier's mother, was notified hat her son had been killed, but that she had not received details.
Camden Fairview Principal Wilma House said students will be hurt when they hear about Cheatham's death.
"I think that they are going to be very devastated," House told the AP. "You hear about young men and women losing their lives all the time, but this is about as close to home as it gets."
Kee said Cheatham was very talented and outgoing and had several college scholarship offers but chose to enter the military instead.
"I feel like he wanted to make a difference and I feel like that's why he wanted to go into the military, to get some self-discipline," Kee said. "He wanted to be a genuine man."
Kee said that he talked extensively with Cheatham after the student's father died in an accident three years ago. The band director said Cheatham came to his house before he was called to active duty in Iraq.
"He was very excited about it," Kee said. "He was looking forward to it and saw it as an opportunity to serve his country."
Kee said the soldier's death will upset the town.
"I know it's going to be a very humbling experience," Kee said. "But it's going to be an honor as well. For us he's a hero. There's no way around it. He should be held up."
— Associated Press
---
Camden flags fly at half-mast for fallen soldier
CAMDEN, Ark. — Flags in Camden are flying at half-staff as the Ouachita County city mourns the loss of one of its sons in combat in Iraq over the weekend.
Army Pfc. Jonathan M. Cheatham, who died in a grenade attack Saturday, was remembered as a soldier proud of his service in the military, Arkansas political leaders said Tuesday.
The mayor of Camden, Cheatham's hometown, ordered American flags lowered to half staff in the soldier's honor Tuesday morning. They are to remain that way throughout the week.
Cheatham, 19, of Camden, was killed Saturday in a rocket propelled grenade attack in Baghdad. He was assigned to the 489th Engineer Battalion of the U.S. Army Reserve at North Little Rock when he joined the military last fall after high school.
"I know he will be missed by his fellow soldiers, and all those who knew him and counted him as a friend," said Rep. Mike Ross, D-Ark., whose district includes Camden. "This is the first life lost in Iraq from our district, but it is one too many."
Cheatham's convoy was attacked west of Baghdad near the Abu Ghraib prison, his mother, Dr. Barbara Porchia of Camden, said. Two other soldiers in the unit were wounded.
Porchia was told of his death Monday and news of the casualty spread quickly through the small town in mostly rural Ouachita County, about 90 miles southeast of Little Rock.
Camden Mayor Chris Claybaker said, "This is a tragedy for Camden. It's a tragedy when any of our young men and women die in such conflict. The price of freedom is high."
Sens. Blanche Lincoln and Mark Pryor, both D-Ark., offered their condolences to Cheatham's family.
"His passing is a reminder that our soldiers still face daily risks in their efforts to stabilize and secure Iraq," Lincoln said.
Porchia said Cheatham took on responsibilities as the head of the family after losing his father, Stephen, in an accident three years ago. He had one sister.
"He cared for his sister deeply, always taking care of her," his mother said.
Porchia said the added obligations prompted her son to join the military.
"That's what made him enlist. He was a Cheatham man, and through God, he could do anything possible. That was his motto," his mother said. "And he lived by it."
She described the 19-year-old as a caring man who loved animals. She said he enrolled in college with an interest in veterinarian medicine and computers, but completed two weeks of classes before the military activated him.
Cheatham was a member of the marching band at Camden Fairview High School, playing trumpet. He also played soccer.
Cheatham is the second Arkansan to die in combat in Iraq. Michael Vann Johnson Jr. of Little Rock, a 25-year-old Navy corpsman, died March 25 when he was struck by an enemy grenade while tending to a wounded Marine.
— Associated Press