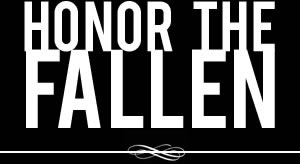 Honoring those who fought and died in Operation Enduring Freedom, Operation Iraqi Freedom and Operation New Dawn
Search Our Database
Army Pfc. Jonathan R. Roberge
Died February 9, 2009 Serving During Operation Iraqi Freedom
---
22, of Leominster, Mass.; assigned to the 3rd Battalion, 8th Cavalry Regiment, 3rd Brigade Combat Team, 1st Cavalry Division, Fort Hood, Texas; died Feb. 9 in Mosul, Iraq, of wounds s sustained when an improvised explosive device detonated near his vehicle. Also killed was Lt. Col. Garnet R. Derby, Sgt. Joshua A. Ward and Pfc. Albert R. Jex.
---
Hundreds pay homage to fallen Hood soldier
The Associated Press
LEOMINSTER, Mass. — Hundreds of mourners have paid homage to a soldier who was killed Feb. 9 in Iraq.
More than 1,200 people attended the funeral of Army Pfc. Jonathan Roberge on Feb. 19, including children home from school who waved American flags as the hearse carrying the casket drove past to St. Cecilia's Church.
The 22-year-old was killed by a suicide car bomber near Mosul, Iraq, while on patrol in a Humvee. The family said he went to Iraq in December.
Monsignor James Moroney said Roberge wanted to make people safe and make a difference in the world.
Roberge was a 2005 graduate of Leominster High School's Center for Technical Education. The soldier has two younger sisters and a younger brother.
---
Army Pfc. Jonathan R. Roberge remembered
The Associated Press
Rita Sheridan, Roberge's godmother, felt a special connection with her nephew and godson, Jonathan R. Roberge.
"As his godmother, I always felt like we had a special bond between us. We were both kind of rebels in our own way. He was a larger-than-life person who just lit up the room when he walked in," Sheridan said.
Roberge, 22, of Leominster, Mass., was killed Feb. 9 in an attack near Mosul. He was a 2005 high school graduate and was assigned to Fort Hood Jonathan's uncle Fran Richard coached him as a boy in Little League. "I remember getting agitated as his coach, because it's so hard to coach somebody who is just smiling all the time," Richard said.
At 6-foot-1 and 180 pounds, Jonathan was always lean, but following boot camp Richard said his nephew was "absolutely ripped."
After a stint as an auto mechanic at a local dealership, he enlisted in the Army and was sent to basic training at Fort Knox.
"He was a magnet. He just drew people towards him with that smile of his," said Sheridan. "How could you ever forget a kid like that?" He also is survived by his parents, John and Pauline.