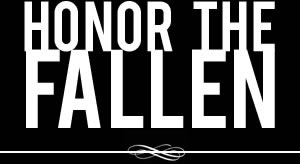 Honoring those who fought and died in Operation Enduring Freedom, Operation Iraqi Freedom and Operation New Dawn
Search Our Database
Army Pfc. Jordan M. Brochu
Died August 31, 2009 Serving During Operation Enduring Freedom
---
20, of Cumberland, Maine; assigned to the 1st Battalion, 17th Infantry Regiment, 5th Stryker Brigade, 2nd Infantry Division, Fort Lewis, Wash.; died Aug. 31 in Shuyene Sufia, Afghanistan, of wounds sustained when enemy forces attacked his unit with an improvised explosive device. Also killed were Spc. Jonathan D. Welch and Spc. Tyler R. Walshe.
---
Flags lowered in memory of Brochu
The Associated Press
OAKLAND, Maine — Flags in Maine are flying at half-staff Sept. 10 in honor of a soldier from the state who was killed in combat in Afghanistan. Pfc. Jordan Brochu is also being honored with a memorial service in celebration of his life.
Brochu died Aug. 31 from wounds suffered in an improvised explosive device attack. Brochu moved to Maine while he was in high school, and his parents live in Oakland, outside of Waterville.
A memorial service will be held at Faith Evangelical Free Church in Waterville. A service with military honors for family and close friends will follow at the Maine Veterans' Memorial Cemetery in Augusta.
Gov. John Baldacci has ordered U.S. and Maine flags flown at half staff from sunrise to sunset.
Brochu was serving with an infantry battalion out of Fort Lewis, Wash.
---
Pfc. excelled putting shot, in the kitchen
The Associated Press
OAKLAND, Maine — A soldier from Maine who was killed in Afghanistan was remembered as an outgoing high school student who excelled as an athlete and who loved to cook.
Pfc. Jordan Brochu was killed Aug. 31 in Afghanistan, according to Gov. John Baldacci's office.
Brochu's family moved to Maine for his senior year in high school. His coaches at Lake Region High School, where he graduated in 2008, told the Morning Sentinel of Waterville that Brochu played football and qualified for the state track meet as a discus thrower. He also was involved in culinary arts with a fondness for baking cookies.
In one season, Brochu went from not knowing how to throw a discus to having the best form of anyone that Lake Region track coach Chip Morton had coached.
"He was very dedicated and determined to succeed," Morton said. "It's hard to look at so short of a life as a success, but he lived life with a passion and he was loved by those who knew him."
Brochu had been through some tough times in his life, but he was involved in school and fit in well, principal Roger Lowell said.
"To have a kid who goes through that and gets back into school and back on track and has a good senior year isn't all that common," Lowell said.
Brochu, 20, was serving with Company C, 1-17th Infantry Battalion of Fort Lewis, Wash. Additional details about his death were not available.
His parents live in Oakland, but they weren't at their rural farmhouse Tuesday afternoon.
---
'Jordan lived a lifetime in 20 years'
The Associated Press
Jordan Brochu got a rough start in life. He was abused and neglected until age 3, said his adoptive mother, Suzanne Brochu.
Overcoming his early childhood horrors was hard, with many setbacks, she said.
As he got older, he poured himself into a variety of activities — fishing, video games, sports, cooking, reading J.R.R. Tolkien books, even poetry writing.
"It was very real," his former high school guidance counselor, Nancy McClean, said of his writings. "He was very, very good and expressing life, expressing hope."
Brochu, 20, of Cumberland, Maine, died Aug. 31 in Shuyene Sufia, Afghanistan, of wounds suffered after his Army unit was attacked with an explosive device. He was assigned to Fort Lewis, Wash.
Brochu wrote on his MySpace page that "my life has been hell and no one thought or cared if i would make it." But he added, "for once my head is held high."
Brochu, a 2008 graduate of Lake Region Vocational Center, was popular student and athlete. He joined the Army as a way to do some good, McClean said.
His mother and his father, Daniel Brochu, believe he succeeded.
"Jordan lived a lifetime in 20 years," Suzanne Brochu said. "He started with us broken but he has finished complete. A hero."