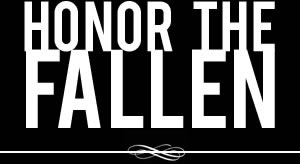 Honoring those who fought and died in Operation Enduring Freedom, Operation Iraqi Freedom and Operation New Dawn
Search Our Database
Army Pfc. Joseph P. Mayek
Died April 14, 2003 Serving During Operation Iraqi Freedom
---
20, of Rock Springs, Wyo.; assigned to C Company, 2nd Battalion, 6th Infantry Regiment, Smith Barracks, Germany; killed after being struck by a round that was discharged from Bradley Fighting Vehicle in Iraq.
---
Like most Wyoming youngsters, Joseph Patrick Mayek had an abiding love of the outdoors. From his home in Rock Springs, it was a relatively quick drive to the Wind River Range, a wilderness jewel in western Wyoming dotted with soaring granite peaks and sparkling lakes.
"He loved to camp and fish," said Mayek's stepfather, David McFadden. He had recently taken up the difficult art of fly-fishing. "Anything outdoorsy he was willing to try," McFadden said. "We spent a lot of time in the Wind River."
Mayek, 20, died in Iraq April 14 after being hit by an armor-piercing round that was accidentally discharged from a Bradley fighting vehicle. The incident is under investigation.
Mayek joined the Army after graduating in June from Rock Springs High School. He had been torn between attending college and joining the military. Looking ahead to a possible career in law enforcement, he chose the Army.
Mayek's passion was football. He was a cornerback and split end and took part in Rock Springs' 2000 championship season, when the Tigers won the state title in Wyoming's top 5A division.
From Camp Virginia in Kuwait, Mayek e-mailed friends, telling them he was eager and excited about the coming war. He also called home twice. He told his family, which includes his mother Margaret, a younger brother and younger sister, about watching Patriot missiles intercepting Iraqi Scuds. "He said that got awfully scary," his stepfather recalled.
And even though Wyoming residents are acclimated to windy weather, the sandstorms in the Persian Gulf left an impression on him. "He definitely hated the sand," McFadden said.
— USA Today, Associated Press