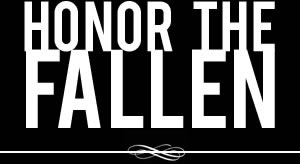 Honoring those who fought and died in Operation Enduring Freedom, Operation Iraqi Freedom and Operation New Dawn
Search Our Database
Army Pfc. Joshua A.R. Young
Died January 28, 2008 Serving During Operation Iraqi Freedom
---
21, of Riddle, Ore.; assigned to the 1st Battalion, 8th Infantry Regiment, 3rd Brigade Combat Team, 4th Infantry Division, Fort Carson, Colo.; died Jan. 28 in Mosul, Iraq, of wounds sustained when his unit encountered an improvised explosive device during convoy operations. Also killed were Sgt. James E. Craig, Staff Sgt. Gary W. Jeffries, Spc. Evan A. Marshall and Pfc. Brandon A. Meyer.
---
Body of Ore. soldier returning home this week
The Associated Press
RIDDLE, Ore. — Joshua Young's MySpace page showed a muscular man with a military haircut looking into a mirror. Next to the photo, the soldier had written: "Young coming home in February."
The 21-year-old and four other soldiers died last week during an ambush in Mosul, Iraq. Young will arrive home in southwest Oregon this week to be buried at Roseburg National Cemetery after a military funeral.
"One of the last things he said was he was going to be home really soon, like a week or two. And a week later, his sister called me and told me what had happened," said L.J. Butler, one of Young's best friends in Eugene, where he graduated from high school before moving to Riddle.
Young played high school football and loved animals. He planned to make the military his career and aspired to earn a degree in computer graphic design. Young was an accomplished artist, Butler's father said.
"Friends and I were sitting down at Papa's Pizza with Josh and L.J. one night and Josh had a piece of paper in front of him," Larry Butler said. "And about 15 minutes later he hands us this picture of me and my two friends, the whole background the table and everything. It was great."
Young was born in Whittier, Calif., and grew up in Oregon with his mother, Dawnya Fouts of Riddle, and two older sisters. He enlisted in May 2007 and was stationed at Fort Collins, Colo., before shipping out to Iraq in December with the 3rd Brigade Combat Team.
His father, Anthony Young of Whittier, will fly to Delaware Feb. 4 and escort his son's body back to Oregon. Young said he was concerned about his son's decision to join the Army and suggested other branches of the military. But the son's will won out.
"He was a strong, handsome, compassionate young man that cared for others," Young said.
Relatives said Young was promoted to private first class about a week before his death. One of his sisters, Brandi Yanez, said her family has a history of military service, and her brother wanted to serve the country.
"It's something that he's been wanting to do since he was 5 years old," she said.
---
Fort Carson soldiers remembered in Iraq
The Associated Press
COLORADO SPRINGS, Colo. — Five Fort Carson soldiers killed while on a mission to hunt insurgents were remembered in Mosul, Iraq, for their determination and tenacity.
More than 800 troops gathered inside a movie theater on the Army's Forward Operating Base Marez to eulogize the five soldiers killed Jan. 28 when a homemade bomb exploded and destroyed their Humvee, The Gazette of Colorado Springs reported.
Killed were Sgt. James E. Craig, 26, of Hollywood, Calif.; Staff Sgt. Gary W. Jeffries, 37, of Roscoe, Texas; Spc. Evan A. Marshall, 21, of Athens, Ga.; Pfc. Brandon A. Meyer, 20, of Orange, Calif.; and Pvt. Joshua A. R. Young, 21, of Riddle, Ore.
They were assigned to the 1st Battalion, 8th Infantry Regiment, 3rd Brigade Combat Team, 4th Infantry Division.
The memorial was attended by top American commanders in Iraq, including Gen. David Petraeus.
"He never wanted to quit," Sgt. Tyler Daly was quoted by The Gazette of Marshall. "If you beat him at anything he would say 'One more time' or 'Best two out of three.'"
Pfc. Anthony Mims said Meyer set an example by always giving of himself.
"Brandon was a great soldier and an awesome friend," Mims eulogized.
Choking back tears, Spc. Richard Jackson told the crowd that Young's dream was to make a difference in the world.
"That's what he did," Jackson said. "He made a difference where the fight is."
"All were my friends, all were my comrades, and all were leaders," Sgt. 1st Class Felipe Cruz said during a eulogy.
Cruz said Jeffries was an expert at ridding people of their sadness so they could face another day at war.
"He would bring me back to the light when I was seeing darkness," Cruz said.
Sgt. Jacob Sandoz spoke about Craig during the service, recalling his friendship and his dedication to the American cause in Iraq.
"He would want us to continue fighting," Sandoz said.
---
Ore. soldier remembered at services in Roseburg
The Associated Press
ROSEBURG, Ore. — Friends and family of Pfc. Joshua A.R. Young said their final farewells to a young man who had wanted to be a soldier since he was a little boy.
Young, 21, and four other soldiers died Jan. 28 when a bomb destroyed their Humvee in Mosul, Iraq. Young was described Feb. 7 as an upbeat man who loved art, animals, computers and paintball, and lived long enough to fulfill his almost lifelong dream of joining the military.
"I'm so proud of what he did for this country and the young man he became," his sister, Saroje Irwin, told mourners at the Douglas County Fairgrounds.
His other sister, Brandi Yanez, recalled their last phone call, made memorable because they got the Web camera working. That allowed Brandi and her 5-year-old son, Dominyk, to see Josh. And it gave the soldier a chance to see Dominyk happily running around in his own camouflage gear.
Yanez said she and her brother discussed death, but he reassured her that if he did die, at least it would be for a reason. She said he wouldn't want her to shed tears: "I picture my brother elbowing me in the side and saying: 'Buck up.'"
Young was an infantryman with the 1st Battalion, 8th Infantry Regiment, 3rd Brigade Combat Team, 4th Infantry Division.
Born in California, Young grew up in Eugene and graduated from Churchill High School in 2004. He moved with family to the southwest Oregon town of Riddle before joining the Army in May 2007. He deployed to Iraq in December.
Young's father, Andrew Young, spoke of his gratitude that Josh found faith during his military service. He wore the gold cross a relative had given him and had the word Christian stamped on his dog tags.
Gov. Ted Kulongoski attended the service and called Young's death a profound loss for Oregon. One of more than 100 soldiers with Oregon ties to die in Iraq, Kulongoski said the state would be diminished by the loss of another warrior.
"We grieve with you," Kulongoski told the family. "We wrap our collective arms around you and we will not forget you."
Later, at the Roseburg National Cemetery, Oregon Army National Guard Brigadier Gen. Raymond Byrne presented the family with a Purple Heart and Bronze Star. After accepting Young's medals, the family asked for some time alone. They gathered at the coffin to say goodbye.