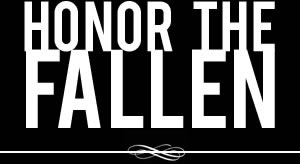 Honoring those who fought and died in Operation Enduring Freedom, Operation Iraqi Freedom and Operation New Dawn
Search Our Database
Army Pfc. Ken W. Leisten
Died July 28, 2004 Serving During Operation Iraqi Freedom
---
20, of Cornelius, Ore., assigned to the 2nd Battalion, 162nd Infantry, Oregon Army National Guard, Corvallis, Ore.; killed July 28 when his vehicle struck an improvised explosive device in Taji, Iraq.
* * * * *
Oregon soldier killed in Iraq
Associated Press
PORTLAND, Ore. — An Oregon National Guard soldier died and two were injured when their armored Humvee was struck by an explosive, a Guard spokeswoman said.
Pfc. Ken W. Leisten, 20, of Warrenton, was killed Wednesday in Taji, Iraq. Leisten, the Humvee driver, had volunteered to join the 2nd Battalion, 162nd Infantry Regiment,to become part of the rotation into Iraq, spokeswoman Kay Fristad said in a statement Thursday.
It's unclear whether the bomb that hit the Oregon unit was detonated by insurgents as the Humvee drove by or whether it was triggered by the vehicle's weight.
The soldiers injured were Sgt. 1st Class Phillip V. Jacques, 33, of Albany, and Pfc. Benjamin Ring, 19, of Blodgett, a small town west of Corvallis.
* * * * *
Father remembers son killed in Iraq
CORNELIUS, Ore. — A father whose only son was killed in Iraq this week says he is proud of the man whose intelligence and independence led him to take risks.
Pfc. Ken W. Leisten, 20, died Wednesday when a roadside bomb exploded near the Humvee he was driving in Taji, Iraq.
"He was a beautiful man. He was my baby," said his father, Ken Leisten Sr. of Beaverton. "He was always embarrassed about his old dad giving him a kiss and hug when we'd say goodbye.
"I'd give my life in a heartbeat to have him back here right now."
Lt. Peter Wood of Northeast Portland, who is still in Iraq, told The Oregonian via e-mail that Leisten's convoy was on a routine patrol west of the Oregon Army National Guard's Camp Cooke when the bomb detonated.
"It left a huge crater and destroyed the Humvee," he said. The bomb "was buried in the middle of the road, and there was no way that they knew it was there."
The younger Leisten was originally assigned to the Oregon National Guard's 1st Battalion, 162nd Infantry, but he voluntarily switched units to ensure a tour in Iraq. He went overseas with the 2nd Battalion, 162nd Infantry and had been part of a unit supplementing theArkansas National Guard's 39th Infantry Brigade.
Leisten moved to Washington County from San Diego with his father and stepmother, Lisa LaBlanc, at age 7. As a teenager, Leisten spent hours tinkering with his computer. Once, he visited an Intel plant and got a ride in a Mercedes Benz, learning about the company from an executive.
Dulled by the slow pace of classes at Forest Grove High School, he earned his General Educational Development degree a year early and signed up with the Army to get money for college.
Months later, he joked with LaBlanc that the days he thought he had wasted playing and fixing his video game machine later paid off in the Army. They had sharpened his marksmanship skills.
The elder Leisten said his son had planned to travel to help in Afghanistan after his tour in Iraq. Later he had hoped to study computer science at an area college.
Now, Leisten Sr. grieves by sorting through pictures of his son.
"He had a smile that would stop a truck," Leisten Sr. said. "Bright and wide. He was happy."
— Associated Press