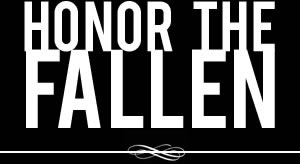 Honoring those who fought and died in Operation Enduring Freedom, Operation Iraqi Freedom and Operation New Dawn
Search Our Database
Army Pfc. Lee A. Lewis Jr.
Died March 18, 2005 Serving During Operation Iraqi Freedom
---
28, of Norfolk, Va.; assigned to the 3rd Battalion, 15th Infantry Regiment, 3rd Infantry Division, Fort Stewart, Ga.; killed March 18 when his patrol was attacked by enemy small-arms fire in the Sadr City neighborhood of Baghdad.
* * * * *
Army medic remembered as tough man with 'servant's heart'
Associated Press
HAMPTON, Va. — Friends say Pfc. Lee Lewis Jr. was a funny but tough man who loved God and had a "servant's heart." He was the sort of guy who, instead of trash-talking, would help a player up after knocking him down on the football field.
The 28-year-old Hampton native and Army medic was shot and killed by small-arms fire Friday afternoon in Baghdad's Sadr City area. The Army said he was shot in an ally by a gunman 250 feet away.
He was stationed with the 3rd Battalion, 15th Infantry Regiment, 3rd Infantry Division at Fort Stewart, Ga.
The former athlete was "just one of those young men you wanted your son to turn out like," said Curtis Newsome, assistant head football coach at James Madison University who once coached Lewis at Kecoughtan High School. Lewis played not only football but basketball, track and soccer in high school and local sports clubs.
Lewis graduated from Kecoughtan in 1994 and later attended Virginia State University and Old Dominion University. He talked of fusing sports and medicine, friends said.
Lewis married Telia Jackson in May of 2003. He raised Telia's daughter, Justina, and planned to adopt her.
He joined the Army in 2003 as an Army medic.
"It didn't surprise me at all that he was a medic, somebody who wanted to help somebody," said Thomas Moore, who coached Lewis at the Fox Hill Athletic Association. "And he was a tough guy. He was brave. There's no doubt in my mind he was doing what he thought was right."
Moore said he had expected Lewis to return to Hampton to practice medicine someday.
"He had a servant's heart," Moore said.
Hampton Mayor Ross Kearney once directed Lewis' youth group at St. Joseph Catholic Church. He said the fact that Lewis didn't quit the church when he started playing football and instead brought his teammates to services said a lot about his character. And both he and Moore say a lot of that came from his mother and retired Army lieutenant colonel father.
A statement issued by the family said simply that Lewis "accepted the extended hand of God and was lifted up by his Lord and Savior on March 18, 2005 from Sadr City, Iraq."