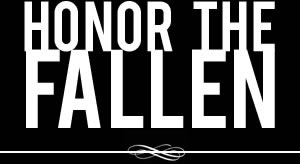 Honoring those who fought and died in Operation Enduring Freedom, Operation Iraqi Freedom and Operation New Dawn
Search Our Database
Army Pfc. Lori Ann Piestewa
Died March 23, 2003 Serving During Operation Iraqi Freedom
---
23, of Tuba City, Ariz.; assigned to 507th Maintenance Company, Fort Bliss, Texas; killed in an ambush near Nasiriyah, Iraq.
* * * * *
Pfc. Lori Piestewa was the daughter of a Vietnam veteran and the granddaughter of a World War I veteran. She was a source of pride for Tuba City, Ariz., a town of 8,200 people on the Navajo Reservation but close to Hopi land.
Piestewa, a single mother raising a 4-year-old boy and a 3-year-old girl, enlisted in the Army two years ago and had served as a commanding officer of Junior ROTC in high school.
"She will be remembered as a daughter, as a proud mother of two, as a good friend able to comfort others in distress," said Hopi Tribal Chairman Wayne Taylor.
— Associated Press

* * * * *
Mom, Hopi, hero: Piestewa an icon
By Billy House and Mark Shaffer
Arizona Republic/Associated Press
Army Pfc. Lori Piestewa has become the nation's most recognizable Native American military icon since Ira Hayes helped raise the Stars and Stripes on Iwo Jima.
Just ask retired Army Col. Tom Spencer of Hampstead, N.C., about the impact of her death in Iraq.
He flew to Denver on April 9 so he could meet another retired military friend, drive nearly 500 miles to Piestewa's hometown of Tuba City, Ariz., attend a memorial service for Piestewa on April 11 and donate money to the scholarship fund for her two small children.
"It's important to pay our soldierly respects," Spencer said.
That is just one small aspect of the bigger story that has captured worldwide attention. Consider:
** A national memorial for women military veterans in Washington is seeking items of Piestewa's clothing for an exhibit.
** Tens of thousands of dollars are flowing into memorial accounts bearing her name.
** Newspaper articles and media requests from all over the world for interviews with her family and others who knew her continue daily.
** Piestewa, 23, has been the focus of spots on programs as varied as "Hardball With Chris Matthews" and "Good Morning America."
** A move is afoot to rename Squaw Peak in Phoenix after Piestewa.
But why has Piestewa captured the world's imagination and become a focal point for national grieving over all lost soldiers?
She is believed to be the first Native American woman killed in combat in a foreign war.
She was a single mother with two small children, a boy, 4, and a girl, 3.
She has become a symbol of the danger for all women in the combat zone.
She came from the same environs that produced the famed Navajo Code Talkers of World War II, who have enjoyed a recent renaissance in the public spotlight because of last year's movie "Windtalkers."
And, with the number of U.S. war dead in Iraq at just over 150, the media focus on the victims has been concentrated and intense, especially on those with unusual backgrounds like that of Piestewa.
"People want to have some way to respond to all of this tragedy. And Lori, being a single mother, a Native American — in spite of everything she had to lose — went off and did everything she could do," said Rep. Trent Franks, R-Ariz., whose district includes the Hopi Reservation in northern Arizona.
"Because she stands out as a little bit different, she gives us all someone with which to try to personify the losses we feel."
Others agree.
"The thing that strikes me about this is where there are massive amounts of casualties, it is very difficult to make that real. So, there's a tendency to pick one individual to focus on," said Linda Grant De Pauw, president of the Maryland-based Minerva Center, a non-profit educational foundation supporting the study of military women and women in war.
"Her story brings a number of things together: the Native American element, a woman in war, being a mother, and the current military action. All of those are brought into focus in an emotional way," De Pauw said.
To some degree, the nation's collective grieving over Piestewa is a product of the speed and reach of modern media, eager to dispense the news that she was the first woman known killed in the Iraq war and possibly the nation's first Native American woman ever killed in combat.
Eric Ehst, spokesman for the Phoenix/Scottsdale chapter of the National Organization for Women, said: "This is a woman who died for her country doing what she was supposed to be doing. She wasn't some innocent bystander. She was young, a single mother and capable."
Piestewa's story also enhances the status of all Native Americans, said Leo Chischilly, director of the Navajo office of Veterans Affairs.
"The Code Talkers alerted this country to the contributions of Native Americans in war," Chischilly said. "And even though we are all very sad about the death of Lori Piestewa, her death gives us a great deal of pride about ourselves."
Gary Laderman, a professor of religion at Emory University in Atlanta, is inclined to believe interest in Piestewa will be long-lasting.
"It's hard to say," he said. "But her ethnic-religious status as a marker of identity likely makes this something that will not just disappear. I imagine her name on mountains, streets and other kinds or forms of memorializations that will keep her in mind."
* * * * *
Tributes planned for female soldier killed in combat
PHOENIX — Plans are in the works to honor an Army private at the nation's capital as the first known American Indian woman in the U.S. military to have been killed in combat.
Pfc. Lori Piestewa is to be featured in an exhibit set to open May 24 at the Women in Military Service for America Memorial, located at Arlington National Cemetery near Washington, D.C., and later at Memorial Day ceremonies there.
Piestewa was a member of the Hopi Tribe and lived near the Navajo Reservation community of Tuba City in northern Arizona. She was among eight members of the Fort Bliss, Texas-based 507th Maintenance Company ambushed in Iraq whose status was changed April 4 from missing in action to killed.
"To the best of our knowledge, she is the first Native American woman in U.S. military service killed as a result of combat," said retired Air Force Brig. Gen. Wilma Vaught, president of the foundation that raised funds to build the memorial at Arlington.
— Associated Press
* * * * *
Flags flown at half mast to honor servicewoman
WINDOW ROCK, Ariz. — The vice president of the Navajo Nation ordered that flags be flown at half mast on the reservation for two days in honor of a servicewoman killed in Iraq.
Army Pfc. Lori Piestewa, whose unit was attacked March 23 near Nasiriyah, was the first American servicewoman killed in the war and one of only a handful of American Indian women serving in the military. Piestewa was a member of the Hopi Tribe, whose reservation is surrounded by the Navajo Reservation.
"Lori Piestewa's military service is a reflection of the dedication of our Native American soldiers who are defending our nation and traditional homelands in this time of war," said Navajo Vice President Frank Dayish Jr.
"We should honor, respect and salute our committed military personnel serving in this conflict," he said. "Our thoughts and prayers are with the Piestewa family."
Dayish's executive order asked that Navajo Nation flags across the reservation be flown at half mast on both April 7 and 8.
— Associated Press
* * * * *
Piestewa, Lynch were friends; now their families mourn, rejoice
TUBA CITY, Ariz. — A photo shows Pfcs. Lori Piestewa and Jessica Lynch in February, the day before they were deployed to the Middle East: roommates, good friends, smiling in their Army fatigues.
Six weeks later their unit moved into Iraq, where they and several of their fellow soldiers vanished. Piestewa's family on the Navajo Reservation and Lynch's family a continent away in West Virginia were joined in an agonizing wait for word of their fate.
On April 5, Lynch's parents left their home to fly to Germany for a reunion with their rescued daughter. Piestewa's mourned the death of the first American servicewoman killed in the war.
Both women were members of the Army's 507th Maintenance Company, based at Fort Bliss, Texas. Their unit was attacked March 23 when it made a wrong turn near Nasiriyah.
For Lynch's family, the miraculous news came April 1: U.S. commandos had rescued Lynch, wounded but alive, from a hospital.
They unearthed nine bodies as well. On Friday night, Piestewa's family learned that she was among them.
Piestewa was a member of the Hopi Tribe, whose reservation is near the Navajo Reservation community of Tuba City. She was a 23-year-old single mother raising a 4-year-old boy and a 3-year-old girl in Tuba City.
"Our family is proud of her. She is our hero," her brother Wayland said Saturday in a prepared statement to reporters. "We are going to hold that in our hearts. She will not be forgotten. It gives us comfort to know that she is at peace right now."
Behind him, family members and friends gathered on the porch of Piestewa's parents' trailer. Cars stopped briefly in front of the home as neighbors got out and handed flowers to the family.
A low chain-link fence in front of the home was adorned with yellow ribbons, a red, white and blue heart and a sign with a picture of Piestewa, the Statue of Liberty and the World Trade Center towers.
The Lynch family got word of the deaths just before boarding a plane in Charleston, W.Va., on their way to Germany. The family broke off a news conference after being told that members of their daughter's unit were among the nine bodies retrieved during the raid.
"I wasn't aware of this. Our hearts are really saddened for her other troop members and the other families," Lynch's father, Gregory Lynch Sr., said before choking up.
Piestewa and Lynch were good friends and roommates, said Myra Draper, a friend of the Piestewa family. She recognized Lynch in television broadcasts because she had seen family photos of the two women together.
Wayland Piestewa said no other relatives wished to speak with reporters. However, a woman who declined to give her name gave The Associated Press a picture of Lynch and Lori Piestewa together, saying it was taken the day before they headed overseas.
"Our prayers are with the Lynch family in West Virginia," said Wayne Taylor Jr., chairman of the Hopi Tribe. "We thank God that she survived her ordeal. Her bravery speaks volumes of her character and we wish her a continued speedy recovery."
Piestewa was one of the very few American Indian women in the armed forces. Hopi officials said that 56 Hopis are serving in the U.S. military, 48 of them in Iraq.
This town of 8,200 and members of the Hopi and Navajo tribes rallied around Piestewa's family, hanging yellow balloons and uplifting messages outside their trailer.
On April 5, just inside the entrance to the Bashas' Supermarket, residents crowded to view a large photo of Piestewa in uniform and sign green poster boards with messages to the family.
"She was so full of spirit. There was never a time I saw her upset or mad," Gloria Bigman said.
"It's hard to understand; one lived, one didn't," said the Rev. Hal Corbett, pastor at Tuba City Assembly of God.
— Lynn Ducey, Associated Press
* * * * *
Piestewa honored at White Sands Missile Range
WHITE SANDS MISSILE RANGE, N.M. — Former Iraqi prisoners of war Jessica Lynch and Joseph Hudson helped dedicate an oak tree in honor of Spc. Lori Ann Piestewa, who was killed in Iraq last year.
The tree and a plaque in Piestewa's honor are located outside a three-story barrack at White Sands.
Piestewa, 23, died after her convoy took a wrong turn and was ambushed near Nasiriyah in March 2003. Other members of 507th Maintenance Company from Fort Bliss, Texas, including Lynch and Hudson, from nearby Alamogordo, were taken prisoner.
Piestewa, a member of the Hopi Tribe who lived Tuba City, Ariz., on the Navajo Nation, was the first woman killed in the war and is believed to be the first American Indian woman killed in combat fighting for the U.S. military. She had two children.
"This past two years have been hard," Lynch told Thursday's ceremony, her voice cracking. "Lori was one of (the) greatest friends I could ask for. She motivated me to make it through the hardest times."
Lynch, 21, who has left the Army, uses a cane as a result of wounds she suffered in the ambush.
Lynch and Piestewa were roommates at Fort Bliss and were tentmates in Iraq.
Piestewa's mother, Priscilla Percy Piestewa, said Lynch is considered one of her family.
"Jessica had already adopted us long before we fell in love with her," Piestewa said. "Family is a big part of what this is all about, and that's to share your love with each other.
"Events like this are good because we don't just remember Lori, but also Jessica, Joseph Hudson and all the others who continue to serve our country while they're so far away from their families."
The soldier's father, Terry Piestewa, said ceremonies such as Thursday's have been a blessing.
"Everywhere we go we find new friends," he said. "It was hard at first. Because it was so soon after Lori's death we had to get used to it. But this is helping us to heal."
— Associated Press
* * * * *
Memorial service honors Piestewa
By Betty Reid and Michael Kiefer
The Arizona Republic
PHOENIX — On the fourth anniversary of her death, friends and relatives of Army Pfc. Lori Ann Piestewa — the first American Indian woman to die in combat for the U.S. — gathered March 23 to remember her beneath the mountain renamed in her honor.
Piestewa, 23, died in an ambush with 10 other members of the Army's 507th Maintenance Company in the opening days of the Iraq war.
"We prayed for her to come home," her father, Terry Piestewa, said before the memorial service. "We didn't specify how, and this is what we got."
Among those who assembled at Piestewa Peak were members of the 507th who survived the ambush, including Piestewa's friend, former Army Pfc. Jessica Lynch, made famous by her dramatic rescue.
Lynch brought her 2-month-old daughter, Dakota Ann Robinson, whose middle name is in honor of Piestewa.
"Every day, I think of Lori," Lynch said. "This is a reminder ... how Lori was such a good friend to me."
Baby Dakota, draped in a copper-colored coat, sat with her mother and the Piestewa family. She slept through the Phoenix Oyate's Flag Song, the national anthem sung in Navajo and "America the Beautiful" by the Carl T. Hayden Medical Center VA Voices.
Ben Shelly, Navajo Nation vice president, gave a pink Pendleton blanket to Dakota, to keep her warm and as a gesture of respect. Brandon Whiterock, Piestewa's 8-year-old son, is enrolled with the Navajo Nation.
"The Hopi believe that once you go on your journey, you don't look back," Terry Piestewa said. But with Lori, "she's always in the news, there's always people talking about her."
In her death, Lori Piestewa became an icon for 21st-century America: a young woman of color, half Hispanic and half Native American, a single mom who joined the Army to make something of herself and to provide for her kids.
Piestewa died doing what soldiers do: defending her comrades and her country. She raced her Humvee through a firefight — twice — after rescuing her best friend, Jessica Lynch, and two other soldiers. On the second run, a rocket-propelled grenade found the Humvee and propelled it into another truck, killing the two soldiers and Piestewa's sergeant.
Piestewa and Lynch were taken to an Iraqi hospital, where Piestewa died. Lynch's televised rescue nine days later was emblematic in itself: America's every daughter plucked out of the horrors of war.
Lori told her mother, Percy, that if she died, she wanted to be buried in the Hopi way and that she wanted her parents to care for her kids, Brandon and Carla, now 7.
"Mom, I want you to love them," she told Percy. "I don't want them to be brats, and I don't want them to be a menace to society."
On March 20, 2003, just minutes before the convoy pushed into Iraq, Lori sent another e-mail to her mother.
"We're going in," she wrote, "but don't e-mail me back because I hot-wired my CO's [commanding officer's] computer, and I'm not supposed to be on it. Take care of the babies, and I'll see you when I get back."

*****
Family honors Hopi female soldier killed in Iraq
The Associated Press
PHOENIX — The oath room at the U.S. military's processing station in Phoenix has been dedicated to the first female soldier who died during the invasion of Iraq.
Family and friends of Lori Piestewa (py-ES'-tuh-wah) gathered Friday for the dedication.
A member of the Hopi tribe and native of Tuba City, Piestewa died 10 years ago this weekend when her convoy was ambushed in Nasiriyah. Piestewa and others were taken captive, but she later died of injuries suffered when her Humvee was struck by a rocket-propelled grenade.
Piestewa's family was joined Friday by three members of her unit — Joe Hudson, Shoshana Johnson and Jessica Lynch.
Her mother, Percy, tells Phoenix television station KPNX that the three veterans are a part of her family. She says she's proud the group has been able to connect and help each other heal.