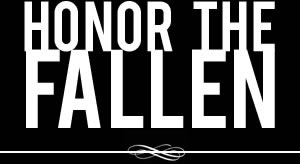 Honoring those who fought and died in Operation Enduring Freedom, Operation Iraqi Freedom and Operation New Dawn
Search Our Database
Army Pfc. Matthew E. Wildes
Died August 27, 2009 Serving During Operation Enduring Freedom
---
18, of Hammond, La.; assigned to the 1st Battalion, 12th Infantry Regiment, 4th Brigade Combat Team, 4th Infantry Division, Fort Carson, Colo.; died Aug. 27 in Maywand, Afghanistan, of wounds suffered when enemy forces attacked his vehicle with an improvised explosive device.
---
Soldier's body returns to U.S.
The Associated Press
HAMMOND, La. — The body of an 18-year-old soldier killed in Afghanistan has been returned to his family.
On Sept. 1, Pfc. Matthew Wildes' flag-draped casket arrived at Top Gun Aviation at the Hammond Airport as a large turnout of friends and family stood by to receive him. Troops carried the coffin to a hearse, which took the body to an area funeral home.
Wildes was killed Aug. 27 when a roadside bomb struck a convoy in Afghanistan. The Pentagon says Wildes was with the 4th Brigade Combat Team, part of Fort Carson's 4th Infantry Division. The brigade went to Afghanistan in May to patrol a four-province area along the Pakistan border.
On Sept. 3, a graveside service with full military honors will be held at Westchurch Church of Christ in Hammond.
---
Remembered by colleagues for humorous ticks
The Associated Press
Matthew E. Wildes was known for his sense of humor and carefree attitude.
"Wildes always tried to make everyone laugh with his corny raps and his famous 'Blue Steel' look he had mastered," said Staff Sgt. Michael Nares, referring to the pose struck by Ben Stiller as a model caricature in "Zoolander."
"You were a great soldier, but an even better friend."
Wildes, 18, of Hammond, La., was killed Aug. 27 by a roadside bomb in southern Afghanistan.
The teen's parents tried to talk him out of joining, but he was determined. Wildes earned his GED to join up as soon as possible, in April 2008, said his mother, Mary.
Halfway through basic training, he was sent home with stress fractures — and couldn't wait to get back with his fellow soldiers.
"He was a sweet kid," she said. "He didn't like me saying that, but he was a kid. I treated him like a baby. But he was my baby."
Mary Wildes talked to him on MySpace the day before he died and told him she loved him — but let him go so he didn't spend all his allotted 30 minutes on the computer talking to her.
He is survived by his mother; his father, Clint; a brother, also named Clint; and a sister, Jamie Ackan.