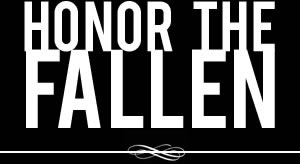 Honoring those who fought and died in Operation Enduring Freedom, Operation Iraqi Freedom and Operation New Dawn
Search Our Database
Army Pfc. Melissa J. Hobart
Died June 6, 2004 Serving During Operation Iraqi Freedom
---
22, of Ladson, S.C.; assigned to Company E, 215th Forward Support Battalion, 1st Cavalry Division, Fort Hood, Texas; died June 6 after collapsing while on guard duty in Baghdad.
---
South Carolina soldier collapses, dies in Iraq
By Jacob Jordan
Associated Press
COLUMBIA, S.C. — The mother of a South Carolina woman who died in the war in Iraq says she wants her 3-year-old granddaughter to know her mother didn't just abandon her.
Army Pfc. Melissa Hobart, 22, of Ladson, died Sunday in Baghdad after collapsing while on guard duty, the Defense Department said. She was the second South Carolina woman to die in the war in Iraq.
Hobart's mother, Constance, was distraught over her daughter's death. She was concerned about her granddaughter, who she has helped raise.
"She always says, 'My mommy's in the Army fighting bad people.' I don't want her to think that she didn't come, that she just left her. I want her to know her mother," Constance Hobart told The Associated Press by telephone Monday night.
She fought through tears describing her daughter's attempt "to make a better life for herself" by joining the Army roughly a year ago.
"I'm falling apart," Constance Hobart said. "She left a daughter that's only three years old."
Hobart was assigned to Company E, 215th Forward Support Battalion, 1st Cavalry Division, which is based out of Fort Hood, Texas. She had been in Iraq since early March, said her brother, Gary Hobart.
Constance, who friends know as Connie, said she and her daughter shared a love for Stephen King novels.
"We used to argue over who would read it first," she said of the author's collection of horror fiction. "She's been reading Stephen King since she was about seven years old. I found her with my book ... and I told her, 'You can't read that.' And she said, 'I understand every bit, why not?"'
Hobart started out with King's "Salem's Lot."
"She was smart. She was trying to pull her life together," Hobart's mother, 44, said. "She had been to nursing school for a year and a half. ... You know she knew she was young, but she joined the military to pull her life together."
Hobart didn't graduate from Stall High School but instead took the GED, her mother said. She was at the nursing program at Trident Technical College before joining the military.
Her brother Gary, who works for Dorchester County Emergency Medical Services, said his sister was "my hero, even before this."
"We came a long way from nothing and we made it pretty far. It's just sad that she died at such a young age," said Gary, 26. "I believed in what she was doing and I still believe in it. I miss her, but that's one of the prices that unfortunately has to be paid."
Hobart's mother remembers a good-looking and spunky daughter. "She was always on the go and you couldn't keep up with her," Constance Hobart said.
Melissa Hobart played soccer, basketball and baseball. She also danced and played the flute, her mother said.
The Defense Department says Hobart's death is under investigation. Hobart's mother said her daughter had fainted about a week ago in Iraq and fell on her face, leaving her eye black and blue.
"I'm mad, I'm mad because that was already a warning," she said.
Hobart will be buried in New Haven, Conn., where most of her family resides, her mother said. But there will also be a service in South Carolina on Thursday at Summerville Presbyterian Church.
Capt. Kimberly Hampton, 27, was the first woman from South Carolina killed in combat in Iraq. She died in January after her OH-58 Kiowa helicopter was shot down by enemy fire near Fallujah. She was buried in her hometown of Easley.
At least 16 people from South Carolina have died in the war in Iraq.
---
Hobart honored at memorial service
SUMMERVILLE, S.C. — More than 100 people on Thursday remembered Army Pfc. Melissa Jennifer Hobart as a hero to her family and friends.
Hobart, 22, of Ladson, who once lived in East Haven, Conn., was on guard duty near Baghdad on Sunday morning when she collapsed and died a short time later, according to the Army. No reason for her collapse was given. Hobart's life was honored during a memorial service at Summerville Presbyterian Church.
"She graduated tops in her class as a medic in the Army," said Bethany Villavicencio, a friend who once worked with Hobart before she joined the military. "She wanted to be a nurse and make a difference."
The Rev. Edward Skiba, chaplain for the Dorchester County Emergency Medical Service and the Civil Air Patrol, told mourners he knew Hobart was now in God's care.
"She knew who she was, and she knew what she was doing. She served her country. She threw out a challenge to everyone here," Rev. Skiba said.
Hobart's brother, Gary Hobart, is an emergency medical technician with Dorchester County. He said his sister knew the risks when she joined the military 14 months ago.
"She didn't try to hide," he said. "She knew it was possible she would not return. She joined the service so her daughter wouldn't have to face the hardships we faced as younger persons."
Villavicencio and two other friends followed Gary Hobart to the pulpit.
"She had more honor and integrity than any of us," one friend said.
David Weston of the South Carolina Department of Veterans Affairs, representing Gov. Mark Sanford, presented Gary Hobart and Melissa Hobart's mother, Constance, with an American flag.
Cathy Critser of Blue Star Mothers, a group of mothers who have or have had children in the military, presented Constance Hobart with a Gold Star flag.
Outside the church, an Army honor guard from Fort Jackson fired a 21-rifle in salute. An Army bugler sounded "Taps."
Later Thursday, Army spokeswoman Jill Mueller at the Pentagon said the cause of Melissa Hobart's death still was under investigation, The (Charleston) Post and Courier reported.
Hobart was with the 1st Cavalry Division, which deployed to Iraq from its home base at Fort Hood, Texas.
Other survivors include her 3-year-old daughter, Alexis McCabe of Ladson; her father, Gary Hobart of Branford, Conn.; her stepfather, Edward Dziamalek of Ladson; and another brother, Stephen W. Hobart of Branford.
— Associated Press