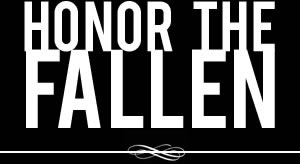 Honoring those who fought and died in Operation Enduring Freedom, Operation Iraqi Freedom and Operation New Dawn
Search Our Database
Army Pfc. Michael R. Deuel
Died June 18, 2003 Serving During Operation Iraqi Freedom
---
21, of Nemo, S.D.; assigned to Company B, 2nd Battalion, 325th Infantry Regiment, 82nd Airborne Division, Fort Bragg, N.C.; killed June 18, in Baghdad, Iraq. Deuel received fatal gun shot wounds while on guard duty at a propane distribution center.
* * * * *
Cheyenne-born soldier killed in Iraq
By Robert W. Black
Associated Press
CHEYENNE, Wyo. — Pfc. Michael Deuel joined the Army about a week before the Sept. 11 attacks because he wanted to learn parachuting and eventually become a smokejumping firefighter.
He will never get the chance.
Deuel, who grew up in Cheyenne and most recently lived in Nemo, S.D., was killed June 18 while on guard duty at a propane distribution center in Baghdad, Army Maj. Steve Stover said. He deployed to Iraq on March 11.
His parents, Dudley "Ace" and Debra Deuel — both retired Air Force personnel — were visiting Cheyenne when they received word of their son's death from the Army on Wednesday.
"They came by and told us he was gone," Debra said Thursday night. "We don't know any particulars or anything yet."
Michael Deuel will be buried in Cheyenne, where he lived from age 7 through his junior year in high school. He attended Cheyenne East for two years before joining the Boxelder Job Corps program in South Dakota at the age of 17.
In 15 months, Deuel earned his GED and a certification in culinary arts.
Dennis Jaeger, director of the Boxelder center in Nemo, S.D., said Deuel had a good sense of humor, "but knew which direction he was headed with his life and his goals.
"We are nothing but proud of Mike, proud of what he did for the program and proud of what he did for his country and nation," Jaeger said.
While at Boxelder, Deuel fought some large forest fires in the Rockies.
"He really got this desire to become a smokejumper and the best way to do that was to go into the military to get his jump wings," Debra Deuel said. "He planned on four years in the Army, getting his parachuting, then going back to South Dakota School of Mines and get his forestry degree."
Michael Deuel was born in Michigan, then lived in California until the family moved to Cheyenne, where his parents were stationed at F.E. Warren Air Force Base as tech sergeants.
They retired in 1994 and moved to San Antonio, Texas, 15 months ago.
Michael's sister, Dawn, 22, lives in San Antonio. He also has a stepbrother in Cheyenne and stepsister in Arizona.
Debra Deuel served in the first Gulf War, when Iraq's troops were pushed out of Kuwait, and is frustrated that American servicemen and servicewomen are still in Iraq.
"I think we should have ended it (then)," she said. "We need to end it now. We need to get some police forces over there or get some more troops over there. These guys need some backup, some guys watching their backs."