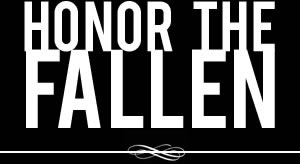 Honoring those who fought and died in Operation Enduring Freedom, Operation Iraqi Freedom and Operation New Dawn
Search Our Database
Army Pfc. Michael R. Creighton-Weldon
Died March 29, 2003 Serving During Operation Iraqi Freedom
---
20, of Conyers, Ga.; assigned to 2nd Battalion, 7th Infantry Regiment, 3rd Infantry Division, Fort Stewart, Ga.; killed in a suicide car-bombing near Najaf, Iraq.
* * * * *
Private became engaged prior to Iraq deployment
From wire reports
Pfc. Michael Russell Creighton Weldon, 20, followed in the footsteps of his mother, Sgt. Maj. Jean Weldon, who recently retired from the military.
"He chose infantry because he's a tough guy," Jean Weldon said from her home in Palm Bay, Fla.
Weldon died Saturday, March 29, in the suicide car bombing near Najaf.
He had a 23-year-old sister and a 15-year-old brother.
He became engaged before leaving for Iraq in January. His fianc©e, Kerri, would often drive to his family's home when he called so his brother and mother could talk to him on her cell phone.
"My son was the strength of the household," Jean Weldon said. "After I got divorced, Michael was the man of the house."
A muscular man who often lifted weights, Weldon lavished attention on his truck and enjoyed video games, particularly Grand Theft Auto: Vice City.
"He was quite a looker," his mother added.