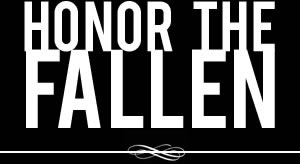 Honoring those who fought and died in Operation Enduring Freedom, Operation Iraqi Freedom and Operation New Dawn
Search Our Database
Army Pfc. Nicholas J. Greer
Died October 7, 2005 Serving During Operation Iraqi Freedom
---
21, of Monroe, Mich.; assigned to the 3rd Battalion, 504th Parachute Infantry Regiment, 82nd Airborne Division, Fort Bragg, N.C.; died Oct. 7 of injuries sustained when his dismounted patrol was attacked by enemy forces using small-arms fire in Haqlaniyah, Iraq.
---
Monroe soldier dreamed of becoming a paratrooper
Associated Press
MONROE, Mich. — Army Pfc. Nicholas J. Greer was only 2 years old when he decided he was going to be a paratrooper.
The youngster made the decision after taking a ride in a helicopter during an air show at Willow Run Airport in Ypsilanti.
"He said, 'Momma, I'm going to jump out of these one day. I'm going to be a soldier,"' his mother, Kelly Greer, told The Detroit News for a Tuesday story.
Greer died Friday of injuries received in western Iraq, the Defense Department said Monday. The 21-year-old soldier died of a gunshot wound suffered when insurgents attacked his patrol unit in Haqlaniyah, Iraq.
He was part of an operation working to stop the infiltration of insurgents from Syria.
Sgt. Eric A. Fifer, 22, of Knoxville, Tenn., was wounded in the same attack and died at the Asad Air Base, military officials said.
Both soldiers were assigned to the Army's 3rd Battalion, 504th Parachute Infantry Regiment, 82nd Airborne Division based at Fort Bragg, N.C.
Greer, who was born and raised in Monroe, had been in Iraq only about two weeks, according to his mother.
He had attended Monroe High School and earned his general educational diploma. He played paintball and had been the drummer in a heavy metal garage band.
After high school, he worked for a local greenhouse and often sold flowers at Eastern Market in Detroit, his mother told the Detroit Free Press for a Tuesday story.
Greer enlisted in September 2004 and was stationed in Afghanistan before going to Iraq, where he served as a sniper marksman and helicopter search and rescue specialist, she said.
"He said, 'Mom, I want to fight terrorism,"' Greer told The Monroe Evening News for a story carried on the newspaper's Web site Monday. "I begged him not to go. I didn't want him to go during war. But he wanted to go after 9-11."
He had planned to attend college and pursue a career in computers.
Among the military awards Greer had received are the Purple Heart Medal, the Army Commendation Medal, the Global War on Terrorism Service Medal, the Global War on Terrorism Expeditionary Medal and the National Defense Service Medal.
Kelly Greer said the military is working to have her son's longtime friend, Shawn Voggenreiter, 22, accompany his body home. Voggenreiter, also of Monroe, was due to return from service in Iraq in mid-December.
In addition to his mother, Greer is survived by his father, Gary Levering of Pennsylvania, his stepfather, a brother and a sister.