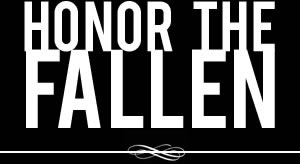 Honoring those who fought and died in Operation Enduring Freedom, Operation Iraqi Freedom and Operation New Dawn
Search Our Database
Army Pfc. Nicholas W. Newby
Died July 7, 2011 Serving During Operation New Dawn
---
20, of Coeur d'Alene, Idaho
;
assigned to 145th Brigade Support Battalion, 116th Cavalry Heavy Brigade Combat Team,

Idaho National Guard,

Post Falls, Idaho;
died July 7 in Baghdad

of injuries suffered when insurgents attacked

his

convoy using an improvised explosive device. Also killed was
Army
Sgt. Nathan R. Beyers.
---
Idaho soldier remembered for musical talents, love of his truck
The Associated Press
BOISE, Idaho — Two Idaho soldiers have been killed in Iraq and a third has been wounded, the U.S. Department of Defense said Saturday.
Spc. Nathan R. Beyers, 24, and Spc. Nicholas W. Newby, 20, died Thursday from injuries after insurgents attacked their convoy with an explosive in Baghdad.
Newby was from Coeur d'Alene, officials said. Beyers had been living in the Coeur d'Alene area before his deployment, but lived in Littleton, Colo. before that.
Officials said Staff Sgt. Jason Rzepa, 30, of Idaho, suffered serious leg injuries in the attack. He has been taken to Landstuhl Regional Medical Center in Germany for treatment.
The soldiers were assigned to the 116th Cavalry Heavy Brigade Combat Team, based in Post Falls, Idaho.
Idaho National Guard spokesman Col. Tim Marsano said Beyers has been an Idaho resident for a number of years and that his wife, Vanessa Beyers, and daughter, born in November last year, live in the Coeur d'Alene area.
"Nathan was proud of his job and serving our country," Vanessa Beyers said in a statement. "He died doing something he loved and was such a brave person. We just had our first child, and Nathan had a chance to visit us when he was home on leave in January. I told him I knew he was going to be a wonderful father. We are going to miss him."
Newby's mother and father released a statement, noting their son could play a variety of musical instruments, including guitar, bass guitar, saxophone and drums. They also said he was intellectually curious and an avid reader.
"Nick would do anything for anybody who needed his help," they said. "He'd stick by his friends and never gave up on anybody. He had a great sense of humor, ever since he was a kid. For instance, once when he saw his pregnant mom drinking orange juice, he said, 'Mom, you're getting orange juice all over the baby!'"
They also said he enjoyed his truck. "He loved thrashing his truck and then fixing it; we recall digging him out of the snow and we all smiled through it. Nick loved his family, and everybody loved him."
The 116th Cavalry Heavy Brigade Combat Team is on a yearlong mobilization and deployment to Iraq as part of Operation New Dawn. It has 2,700 soldiers from Idaho, Montana and Oregon.
The soldiers are scheduled to return to the U.S. in September.