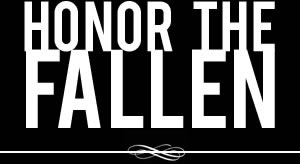 Honoring those who fought and died in Operation Enduring Freedom, Operation Iraqi Freedom and Operation New Dawn
Search Our Database
Army Pfc. Nichole M. Frye
Died February 16, 2004 Serving During Operation Iraqi Freedom
---
19, of Lena, Wis.; assigned to Company A, 415th Civil Affairs Battalion, U.S. Army Reserve, Kalamazoo, Mich.; killed Feb. 16 when an improvised explosive device struck her convoy in Baqubah, Iraq.
---
Wake held for Wisconsin soldier killed in Iraq
Associated Press
LENA, Wis. — Dozens of people gathered at Lena High School at the funeral Thursday for a 19-year-old woman killed while serving with the Army Reserve in Iraq.
A U.S. flag was draped over the casket of Pfc. Nichole Frye during the service.
Bishop David Zubik of the Roman Catholic Diocese of Green Bay joined the mourners and at one point kissed the casket of the fallen soldier.
The civil affairs specialist died Feb. 16. when a roadside bomb exploded near her convoy in Baqouba, Iraq, according to the Department of Defense.
She belonged to the 432nd Civil Affairs Battalion based in Ashwaubenon, but had been deployed with the Michigan-based 415th Civil Affairs Battalion.
Among those who went to the wake was Village Sweet Shop owner Jean Soukup.
"It affects the whole community," she said. "No one's immune from the war.
Mandi Fonder, 17, of Oconto, said she was a friend of Frye's fianc©, Jeremy Stumpf. She described the soldier as sweet and understanding.
"It's hard to believe she went there (to Iraq) to make a difference —somebody that's this close to everybody here — and just didn't come back," Fonder said.
Retired dairy farmer Ruth Loberger said it was "such a waste of a young life."