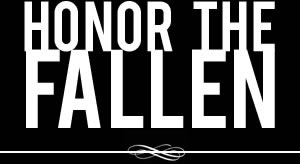 Honoring those who fought and died in Operation Enduring Freedom, Operation Iraqi Freedom and Operation New Dawn
Search Our Database
Army Pfc. Patricia L. Horne
Died August 24, 2012 Serving During Operation Enduring Freedom
---
20, of Greenwood, Miss.; assigned to 96th Aviation Support Battalion, 101st Combat Aviation Brigade, 101st Airborne Division (Air Assault), Fort Campbell, Ky.; died Aug. 24 in Bagram, Afghanistan
, of unspecified causes.
---
Greenwood native dies in Afghanistan
The Associated Press
GREENWOOD, Miss. — Army Pfc. Patricia Horne enjoyed serving her country as a member of one of the Army's elite units.
"She told me a few weeks ago that she was going to re-enlist," her mother, Betty Horne, told the Greenwood Commonwealth on Monday. "The Army would pay for her schooling. She wanted to be a doctor."
Unfortunately, the 20-year-old didn't get that chance.
On Friday, while stationed at Bagram Airbase in Afghanistan, Horne became the latest Mississippi soldier to die while serving in Operation Enduring Freedom. She is the 36th military woman to die in Afghanistan during the past 11 years. The military did not immediately release a cause of death.
Horne was assigned to the 96th Aviation Support Battalion, 101st Combat Aviation Brigade, 101st Airborne Division as a personnel office clerk and had been in Afghanistan for about a month, her mother said. For most of her nearly three years of service, she was stationed at Fort Campbell, Ky., Betty Horne added.
Betty Horne said her daughter — one of six children — was intelligent and driven and graduated from Greenwood High School in 2010. She said she was notified of her daughter's death on Friday.
She said although her daughter's body was returned to the United States on Sunday at Dover Air Force Base in Delaware, it will be five to seven days before it will be released to the family. Funeral arrangements, as a result, have not been finalized.
Mayor Carolyn McAdams said Horne's death is a sobering reminder of the sacrifice of men and women in uniform.
"You know the war is going on but until something like this happens, it hits home dramatically," she said.
The mayor said all citizens need to be thankful for those who serve their country, defending freedom around the globe.
"My heart and my prayers go out to the family. We are most grateful for her serving," McAdams said.
---
Funeral Saturday for soldier who died in Afghanistan

The Associated Press

GREENWOOD, Miss. — A soldier who died in Afghanistan last month will be buried Saturday in Greenwood.

The Greenwood Commonwealth reported that more than 200 people were at Greenwood-Leflore Airport on Thursday to pay their respects when 20-year-old Pfc. Patricia Horne's body returned to her hometown.

Horne was a member of the 96th Aviation Support Battalion, 101st Combat Aviation Brigade of the 101st Airborne Division based at Fort Campbell, Ky. She was stationed at Bagram Airbase and died Aug. 24.

Her funeral is scheduled for 2 p.m. Saturday at Providence Missionary Baptist Church, with burial in Hudson Park Cemetery and a gathering afterward at the Mississippi Guard armory.

The Defense Department has not released a cause of death.
---
Soldier killed in Afghanistan buried in Mississippi

The Associated Press

GREENWOOD, Miss. — Friends and colleagues said a 20-year-old Mississippian killed in Afghanistan was a high-performing student who became a skilled soldier.

Army Pfc. Patricia Horne was buried with full military honors Saturday in Hudson Park Cemetery in her hometown of Greenwood, Miss., according to the Greenwood Commonwealth.

Horne, who wanted to become a physician, had been in Bagram, Afghanistan, about a month when she was killed Aug. 24, said her mother, Betty Horne. For most of Patricia Horne's nearly three years of service, she had been stationed at Fort Campbell, Ky.

Percy Powell, who served as principal at both Threadgill Elementary School and Greenwood High School, remembered Patricia Horne as an "impeccable" student who didn't have a single disciplinary notice during her four years of high school.

"Everything she wanted to do, she wanted to do it perfect," Powell said.

Horne was member of the 96th Aviation Support Battalion, 101st Combat Aviation Brigade of the 101st Airborne Division.

Brig. Gen. William B. Hickman, the division's deputy commander, said Saturday that Horne was an exemplary soldier who embraced the Army's values of duty, respect, selfless service, honor, integrity and courage.

In the Army, Horne was a human resource specialist and ensured that soldiers' records were accurately maintained and updated, Hickman said. She received the Army Commendation Medal, the Army Good Conduct Medal and the NATO International Security Assistance Force Medal.

Freddie White-Johnson, program director of the Mississippi Network for Cancer Control and Prevention, recalled that she became friends with Horne when the young woman worked at Pizza Inn. White-Johnson would call and ask to reserve the restaurant's back room for meetings.

"She'd call and say, 'Miss Johnson, I've got your room.' She was cheerful, always trying to help," White-Johnson said.

Jenece McNeal, a high school classmate, said she used Facebook to maintain contact with Horne, who loved the Army.

"She enjoyed it. She worked real hard. I can say she was where she wanted to be," McNeal said.

The Rev. Robert Williams Jr., pastor of Community Baptist Church, where Horne was a member, said she had a higher calling than serving her country.

"Patricia has fulfilled her purpose. Now, she's gone home," he said. "Her purpose was to be a good soldier in the Lord's army."