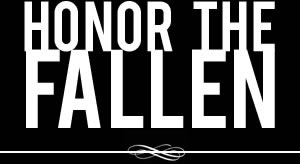 Honoring those who fought and died in Operation Enduring Freedom, Operation Iraqi Freedom and Operation New Dawn
Search Our Database
Army Pfc. Peter D. Wagler
Died January 23, 2006 Serving During Operation Iraqi Freedom
---
18, of Partridge, Kan. ; assigned to the 1st Battalion, 12th Infantry Regiment, 4th Brigade Combat Team, 4th Infantry Division, Fort Hood, Texas; died Jan. 23 of wounds sustained that day when an improvised explosive device detonated near his M1A2 Abrams tank during patrol operations in Baghdad. Also killed was Staff Sgt. Lance M. Chase.
* * * * *
Kansan killed in Iraq left letter expressing no regrets
PARTRIDGE, Kan. — A Kansas soldier killed in Iraq this week had dreamed of military service since he was a little boy and left his family a message that he would have no regrets if he didn't make it back.
Pfc. Peter D. Wagler, 18, and another soldier died Monday in Baghdad when a bomb exploded near the tank they were riding in. Both were with a unit based at Fort Hood, Texas.
Wagler, who enlisted in the Army in September of 2004, arrived in the Middle East only last month.
He was the fifth of eight children of David and Trish Wagler, raised on a farm near Partridge in Reno County. On Tuesday, the family got word of his death and read a letter he had given to his parents when he was home for Thanksgiving, with instructions that it be opened only if he didn't return.
"He said he had no regrets," said his father, a financial planner. "He said, 'I would rather live my life fully and die young than live a long and boring life."'
The family wasn't surprised when Wagler decided to join the Army. He had studied nursing at Hutchinson Community College in 2003, but the armed service remained his ambition.
"From the time he was 5 years old, Peter's dream was to serve in the military," his father said.
"We had many discussions," he said of his son's plans to enlist. "It wasn't our preference. But he had such a good attitude, and it was clear that this wasn't just a whim. ... We thought it was the right thing to do, to give him our blessing, and we did."
After basic training at Fort Knox, Ky., Wagler was sent to Fort Hood, where he was assigned to the 1st Battalion, 12th Infantry Regiment, 4th Brigade Combat Team. His unit went first to Kuwait, arriving in Iraq earlier this month.
Vanya Wagler, an older brother who's a medical student at Oklahoma State University, said Peter was carefree and full of energy.
"I remember him using fireworks, doing different things just to have a good time," he said.
David Wagler said the family has been overwhelmed with support. On Wednesday, his birthday, he went to renew his driver's license.
"The driver's license lady could hardly fill it out, she was crying so much," he said. "It's just had that kind of effect on everybody."
— Associated Press
---
Kansas soldier remembered as "most gracious young man"
HUTCHINSON, Kan. — The family of a Kansas soldier who died in Iraq remembered him as "the most gracious young man."
Cpl. Peter Wagler and another soldier, both members of the Army's 4th Infantry Division, were killed Jan. 23 when a bomb exploded near a tank they were riding on patrol in Baghdad.
Peter Wagler was buried Friday on what would have been his 19th birthday.
"When he was a little kid, he butted heads with everyone in the family," said a sister, Rochelle, 29. "But when he got older, he became the most gracious young man."
Wagler, one of eight children, was home-schooled and studied nursing at Hutchinson Community College before he enlisted in the Army at age 17.
His father, David Wagler, said his son had dreamed of enlisting from the time he was 5 years old, but he allowed him to enlist only after hearing a Sunday school lesson on the prodigal son.
"We need to hold Peter with an open hand," he said.
He also read a letter his son had written, to be opened only after his death. He called it a "typical Peter letter."
"Well, you probably opened this because I died or because I'm involved with a girl you disapprove of," the opening line read.
More than 500 people, including an Army honor guard from Fort Riley, took part in a memorial service that lasted nearly two hours at the First Church of the Nazarene in Hutchinson.
Afterward, a long line of cars passed between two rows of large American flags held by a group of more than 150 motorcycle enthusiasts and others. The caravan proceeded to Partridge Cemetery, a few miles from the family's rural home, where Peter was buried with military honors.
"We will continue to miss Peter," said Vanya Wagler, a brother. "His absence leaves a big hole, but we rejoice because he's with Jesus."
— Associated Press