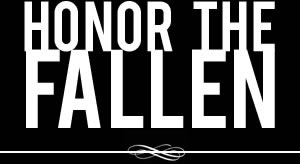 Honoring those who fought and died in Operation Enduring Freedom, Operation Iraqi Freedom and Operation New Dawn
Search Our Database
Army Pfc. Rayshawn S. Johnson
Died November 3, 2003 Serving During Operation Iraqi Freedom
---
20, of Brooklyn, N.Y.; assigned to the 299th Engineer Battalion, 4th Infantry Division (Mechanized), based in Fort Hood, Texas; killed Nov. 3 when his vehicle hit a landmine while he was on patrol in Tikrit, Iraq.
---
The military changed Pfc. Rayshawn Johnson, on the inside and on the outside.
"He used to dress like he was born on the street, but when he came back, he was in his uniform," said his brother, Michael Johnson, 16. "He called once at the airport and he said the respect he got from people made him feel so good," his foster mother, Deborah Wynter, recalled. "He said they were coming up to him and saying 'God bless you,' 'Good luck,' 'We're proud of you.'"
Johnson, 20, was killed when his vehicle hit a land mine in Tikrit on Nov. 3. He was based at Fort Hood.
Johnson attended high school in Brooklyn, N.Y., joined the Army in February and went to Iraq in June.
"I never thought it would be like this," said Patty Johnson, his mother. "It makes me so proud that people love him. I always wanted him to be a good person at heart, and actually it came true for me."
— Associated Press