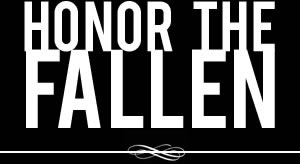 Honoring those who fought and died in Operation Enduring Freedom, Operation Iraqi Freedom and Operation New Dawn
Search Our Database
Army Pfc. Robert A. Swaney
Died July 30, 2005 Serving During Operation Iraqi Freedom
---
21, of West Jefferson, Ohio; assigned to the 3rd Squadron, 3rd Armored Cavalry Regiment, Fort Carson, Colo.; killed July 30 when an improvised explosive device detonated near his Humvee in Baghdad.
---
Ohio soldier killed in Iraq explosion
The Associated Press
COLUMBUS, Ohio — An Ohio soldier died Friday when the Humvee he was riding in was struck by a roadside bomb in Iraq, family members said Saturday.
Pfc. Robert Swaney, 21, told his aunt in a phone call last Sunday he feared he wouldn't be coming back from Iraq alive.
"He said it was getting real dangerous, and he was starting to get depressed," Angie Denes said in a telephone interview.
Denes said Swaney also was distraught after learning he killed his first Iraqi insurgent since being deployed to the country in April.
Swaney, of Columbus, graduated from Marion Franklin High School. He loved football and wanted to be a nurse after being discharged from the Army, Denes said.
Swaney was assigned to the 3rd U.S. Armored Calvary Regiment, Thunder Squadron, based at Fort Carson, Colo.
Messages were left Saturday night seeking comment from the Department of Defense.
Shortly after graduation Swaney moved in with Denes and her husband, Joe. He lived with them until he enlisted in the Army in August 2004.
On leave in October, Swaney eloped to marry Alexandria Swaney. Reached at their Colorado home, Alexandria Swaney said she didn't want to talk at this time.
Swaney's 8-year-old cousin, Riley, received the last letter that the family has seen from Swaney, his aunt said.
"I wish I was home right now; this is not a safe place," the letter read. "However I return your cousin Robert will be a hero."
---
The Associated Press
Another soldier eulogized at the service, 2nd Lt. Charles R. Rubado, also took steps to prepare for the worst.
Rubado confided to his friend 2nd Lt. Micah Rue that he worried about dying in Iraq and leaving his wife Mary-Anne a widow.
"It was selfish of me to marry her," he wrote to Rue. "I have no choice now but to put myself in God's hands and pray he puts my feet on solid ground."
Rubado also died Aug. 29 when his tank was targeted by insurgent machine guns.
Rue said that Rubado's faithful preparations bring comfort to his friends and family. They know that he's in heaven, Rue said.
"All this attention would have embarrassed Charlie," Rue said. "He never had any intention to be a hero."
Cpl. Joseph L. Martinez wasn't prone to emotion or doubts, at least when the bullets were flying.
Capt. Mitch Kusmier said Martinez exhibited a steely calm.
"He stood his ground under fire at the Ramadi police station," said Kusmier, recalling a battle with insurgents where he commanded Martinez.
The captain said the 21-year-old, who was killed by enemy bullets Aug. 27 in Tal Afar, seemed to have nerves and judgment beyond his years.
Especially when the bullets were flying.
"It was during these extreme circumstances when I realized he was an excellent soldier," Kusmier said.
Spc. Robert Swaney was at the other end of the emotional spectrum. The soldier, who was killed by a roadside bomb in Baghdad on July 30, had earned his nickname — "Anger Management" — the hard way, family members said.
But Sgt. Christopher Mills said Swaney became adept at channeling his emotional outbursts into determination to become a better soldier.
"His nickname served him well," Mills said. "'Anger Management' never failed to get the job done."
After the service, Swaney's wife, Alexandria, said she would have been married a year this October to the man who grew on her after an unfavorable initial impression.
"He would always love to talk," she said. "He would always love to put a smile on your face."
But the night before the bombing, no smiles were generated by Swaney's final phone call home.
"He had a gut feeling he wasn't going to make it," Alexandria said. "He said he would always love me."