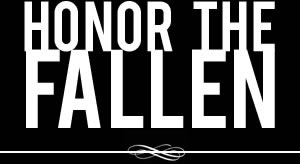 Honoring those who fought and died in Operation Enduring Freedom, Operation Iraqi Freedom and Operation New Dawn
Search Our Database
Army Pfc. Rodney L. McCandless
Died April 7, 2007 Serving During Operation Iraqi Freedom
---
21, of Camden, Ark.; assigned to the 5th Squadron, 73rd Cavalry Regiment, 3rd Brigade Combat Team, 82nd Airborne Division, Fort Bragg, N.C.; died April 7 in Zaganiyah, Iraq, when an improvised explosive device detonated near his unit. Also killed were Capt. Jonathan D. Grassbaugh, Spc. Ebe F. Emolo and Spc. Levi K. Hoover.
* * * * *
Former Arkansan dies in Iraq
The Associated Press
CAMDEN, Ark. — A former Arkansan was among the four soldiers who died April 7 when a roadside bomb detonated while the Army unit was on patrol in Zaganiyah, Iraq.
Pfc. Rodney L. McCandless, 21, had recently returned to Iraq following a two-week leave, part of which he spent visiting relatives in Camden, according to his grandfather, Orris Renfro of Camden.
Renfro said his grandson had been in Iraq for six to eight months before taking leave. He had been back about a week when he was killed, Renfro said.
"It's devastating," Renfro told the Camden News.
Renfro said McCandless' parents live in Livingston, Texas. He said the family was told by the Army that it could be 12 days before the soldier's body is returned to Fort Bragg.
The troops were with the 5th Squadron, 73rd Cavalry Regiment, 3rd Brigade Combat Team, 82nd Airborne Division, out of Fort Bragg, N.C.
McCandless is the fourth soldier with Ouachita County ties to be killed in Iraq.
Army Spec. Jonathan Marshall Cheatham of Camden was killed July 26, 2003. Sgt. Hesley Box Jr. of Chidester was killed May 6, 2004, and Sgt. Michael Antonio Smith of Camden died Nov. 27, 2004, at Walter Reed Army Medical Center in Washington D.C., where he was being treated for a wound received Nov. 7.
Box and Smith were members of the Arkansas National Guard's 39th Infantry Brigade.
Ouachita County also lost a civilian in Iraq when former Ouachita County sheriff's Capt. Brian Brian was killed Oct. 22, near Rustamiyah, Iraq, when the military convoy he was riding in was struck by a bomb. He was working as an international police liaison officer with DynCorp International.