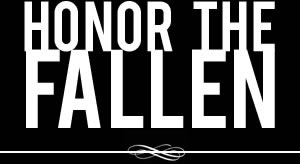 Honoring those who fought and died in Operation Enduring Freedom, Operation Iraqi Freedom and Operation New Dawn
Search Our Database
Army Pfc. Ryan E. Reed
Died April 29, 2004 Serving During Operation Iraqi Freedom
---
20, of Colorado Springs, Colo.; assigned to 4th Battalion, 27th Field Artillery Regiment, 1st Armored Division, Baumholder, Germany; one of eight soldiers killed April 29 by a car bomb as his unit was doing a dismounted improvised-explosive device-sweep in Baghdad.
---
Colorado Springs man among soldiers killed in Iraqi bombing
Associated Press
COLORADO SPRINGS, Colo. — A 20-year-old Colorado Springs man was one of eight soldiers killed in a roadside bombing in Iraq at the end of April.
Pfc. Ryan E. Reed from the 4th Battalion, 27th Field Artillery Regiment in the 1st Armored Division out of Baumholder, Germany, was killed April 29 near the town of Mahmudiyah, south of Baghdad, the military said in a statement.
A driver in a station wagon neared the team, then "detonated an explosive device," military officials said.
Alicia Reed said she knew something was wrong when her husband of four months didn't call on April 30. He called nearly every morning from Iraq or e-mailed her.
"I was about to e-mail him when the officers came to the door," she said.
Alicia Reed said her husband, born and raised in Colorado Springs, was as serious about his faith as he was about his humor. The two met in high school.
She said when Reed joined the Army in September, he was looking for a better life and some money for college so he could become a teacher. He entered combat a few months later.
"He went straight from boot camp to Germany and then Iraq," Alicia Reed said.
She said her husband's sense of humor helped her through their separation.
"In bad situations, he would try to make it better by cracking jokes a lot," she said. "He never wanted anyone to be sad."
Reed was supposed to return to Germany last month, but stayed in Iraq after a growing insurgency stopped military plans to move troops out as fresh ones arrived.
In addition to his wife, Reed is survived by his mother, Mary K. Reed.