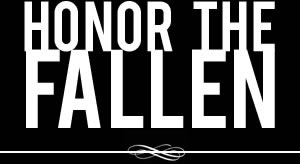 Honoring those who fought and died in Operation Enduring Freedom, Operation Iraqi Freedom and Operation New Dawn
Search Our Database
Army Pfc. Ryan M. McCauley
Died September 5, 2004 Serving During Operation Iraqi Freedom
---
20, of Lewisville, Texas; assigned to the 2nd Battalion, 5th Cavalry Regiment, 1st Cavalry Division, Fort Hood, Texas; killed Sept. 5 when his patrol came under attack by small-arms fire in Baghdad.
---
Soldier killed in Iraq remembered by friends, family
Associated Press
DALLAS — A 20-year-old soldier killed in an ambush in Iraq had just finished a month-long leave at home after a one-year tour of duty in South Korea.
Pvt. Ryan Michael McCauley died Sunday, just 17 days after leaving family, friends in Lewisville. Before shipping out, he confided in his friends.
"He wasn't, like, not wanting to go — he was just scared," Donald Templeton, 20, of Lewisville told The Dallas Morning News in Wednesday editions. "He had a feeling deep down that something bad was going to happen. We both kind of did."
McCauley was on foot patrol Sunday when he was ambushed in the Sadr City area of Baghdad, Army officials told his family Monday.
"He was a big teddy bear. He had a lot of friends who really cared about him," his sister, Tiffany McCauley, 23, said. "He didn't want us to worry about him. He wanted to go to Iraq — he really did — he wanted to fight and fight for his country."
McCauley, who sported a tattoo on his arm of an eagle bursting through an American flag, joined the Army and graduated from boot camp at Fort Benning, Ga., in June 2003.
He was adamant about going into the Army, said his friend Austin Cude, 20, of Denton.
"He told us that he knew what he was doing and liked what he was doing. He wasn't doing anything he didn't want to do," Cude said.