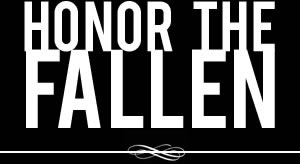 Honoring those who fought and died in Operation Enduring Freedom, Operation Iraqi Freedom and Operation New Dawn
Search Our Database
Army Pfc. Sammie E. Phillips
Died September 10, 2007 Serving During Operation Iraqi Freedom
---
19, of Cecilia, Ky.; assigned to the 2nd Battalion, 138th Field Artillery, Kentucky Army National Guard, Carlisle, Ky.; died Sept. 10 in Rustamiyah, Iraq, of injuries sustained in a vehicle rollover.
---
Kentucky guardsman dies in Iraq
By Tom Loftus, The (Louisville) Courier-Journal
FRANKFORT, Ky. — On the sixth anniversary of the Sept. 11 terrorist attacks, the Kentucky National Guard announced the death yesterday of one of its soldiers in Iraq.
Pvt. 1st Class Sammie E. Phillips, 19, of Vine Grove was killed Monday when his vehicle overturned while conducting a traffic-control mission on a highway near Rustamiyah, Iraq, officials said.
Two other Kentucky guardsmen were injured, the Guard said. They were not identified.
Speaking to reporters after a brief service in Frankfort on the anniversary of 9/11, Kentucky Adjutant Gen. Donald Storm said Phillips was "just a tremendous young soldier that had just tremendous potential."
Phillips was assigned to Battery B, 2nd Battalion, 138th Field Artillery, based in Carlisle. He was the third member of the Kentucky National Guard in the past 2 1/2 weeks to have died overseas.
Staff Sgt. Nicholas Carnes of Ludlow, died Aug. 26 during a fight in Afghanistan, and Staff Sgt. Delmar White of Lexington, died Sept. 1 when a roadside bomb exploded while escorting a convoy in Iraq.
Since the wars in Iraq and Afghanistan began, 16 Kentucky Guard members have been killed, as well as two inactive members of the Guard working for contractors in the war zone.
In a statement, Capt. Robert S. Mattingly, commander of Phillips' unit, said he was "an excellent soldier who had unlimited potential. I rode with Sammie while training in Mississippi. He was one of our best gunners, the absolute cream of the crop. He was always ready to go, which is one of the best traits a soldier could possess.
"I never met a person that didn't like Sammie Phillips," Mattingly said.
The Guard's statement said Phillips, a 2006 graduate of North Hardin High School, deployed with his unit last month in support of Operation Iraqi Freedom.
Gov. Ernie Fletcher directed that flags at all state office buildings remain lowered to half-staff until sunset on the day of Phillips' funeral.
In a statement, Fletcher said Phillips, who joined the Guard last year, "bravely chose to serve his nation and the commonwealth. Our thoughts and prayers are with his family."
Phillips is survived by his wife, Ashley Marie Phillips; his mother, Rachel D. Crutcher; his stepfather, Donnie Crutcher; and his father, Ronald E. Phillips.
Funeral arrangements are pending.
---
Family, friends rally to remember Ky. soldier
The Associated Press
RADCLIFF, Ky. — Rachel Crutcher knew from birth her son would be something special.
Crutcher remembered her son, Pfc. Sammie Phillips, in a letter read at the soldier's funeral Sept. 22.
Many of the nearly 1,000 in attendance laughed when Crutcher's letter spoke of Phillips getting into trouble as a child, but it said she knew he would grow into a good man.
"I know you're in heaven saying, 'Momma, don't cry. I got this,' " the letter read.
Phillips, 19, a member of the Kentucky Army National Guard, was killed Sept. 10 in Rustamiyah, Iraq. His vehicle overturned while conducting a traffic control mission.
Along with mourners inside, the funeral, at Stithton Baptist Church in Radcliff, drew more than 200 Patriot Guard Riders and community members, who stood outside the church and lined the drive with American flags.
A few members of Westboro Baptist Church of Topeka, Kan., who protest soldiers' funerals, were across the street from the church. They left before the funeral ended.
Inside, Chaplain Jay Padgett told mourners they should focus on hope.
"Sometimes we get so caught up in loss that we forget to celebrate life," Padgett said.
Friends, including a former babysitter, spoke of their favorite memories of Phillips, eliciting tears and laughter from the congregation.
A letter from Phillips' wife, Ashley, also was read. Ashley Phillips' letter spoke of her grief, but said how happy she was to have had three years with him.
"You went from my high school sweetheart to my husband," she wrote.
A slideshow put together by Ashley Phillips' sister showing Phillips throughout his life was shown.
Padgett ended the service by telling those gathered that it was OK to cry and grieve. He said as a chaplain, he often asks soldiers, with all they do to prepare for combat, if they are spiritually prepared as well.
Padgett said Phillips would have said yes.