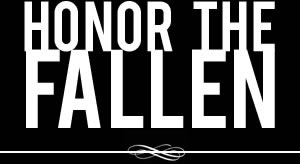 Honoring those who fought and died in Operation Enduring Freedom, Operation Iraqi Freedom and Operation New Dawn
Search Our Database
Army Pfc. Samuel R. Bowen
Died July 7, 2004 Serving During Operation Iraqi Freedom
---
38, of Cleveland; assigned to the 216th Engineer Battalion, Ohio National Guard, Akron, Ohio; killed July 7 when a rocket-propelled grenade exploded near his vehicle in Samarra, Iraq.
* * * * *
Maryland native killed in Iraq
Associated Press
BERLIN, Md. — An Eastern Shore native was killed in Iraq when a rocket-propelled grenade exploded near his vehicle, the Army announced Friday.
Pfc. Samuel R. Bowen, 38, died Wednesday in Samarra, the Defense Department said in a news release. Two other soldiers were wounded in the attack.
Bowen lived in Cleveland but was from Berlin, Md., where he graduated in 1983 from Stephen Decatur High School.
He was assigned to the 216th Engineer Battalion, a unit of the Ohio National Guard that is based in a Cleveland suburb.
Three weeks before his death, Bowen helped rescue a fellow Guardsman wounded in a rocket attack. Ron Eaton, of Lakewood, Ohio, was carrying a box of Gatorade out of a commissary at a military base about 50 miles north of Baghdad on June 16 when the men came under attack. Eaton, 35, said a grenade knocked both soldiers off their feet and sprayed shrapnel that cut him in the abdomen, liver and arm.
"A second round came in within a second after that, and that round landed behind us," Eaton said. "While I was still laying on the ground, Sam actually grabbed me by the collar and pulled me away from the building."
The attack killed three soldiers and wounded 25 people, including two civilians. Eaton said Bowen was not seriously injured and helped tend to the wounded.
"He was one of the first people to call me after I got out of surgery," he said. "He wanted to hear my voice because he didn't believe that I was OK — he called me his 'battle buddy."'
Eaton, who is recuperating at home, said Bowen was a cook and had managed several restaurants in the Cleveland area. He said the two became close friends.
"He was a big man with a big heart," Eaton said. "He was very intimidating in size, but very soft-spoken and very kind."
Bowen had a wife, Melanie, three children and two stepchildren.
"A lot of people were praying for him," said his wife, Melanie Bowen. "They all wanted him to come home, and I just wanted to thank them for praying for him."
Though Bowen had lived in the Cleveland area with his wife and children for a few years, many of his relatives remained on the Eastern Shore, said his sister, Consuella Bowen.
She remembered her brother as a fun-loving person who kept in contact with his family.
"He always had a smile on his face," Consuella said. "You could never tell when he was having a down day."
It was Bowen's second stint in the military, she said. He had originally enlisted after high school, but later left the service before joining the Army Reserves. National Guard officials said Bowen had been in Iraq since December.
Other survivors include his mother, Ealseie Bowen of Berlin.
* * * * *
Family, friends bid final farewell to Ohio soldier killed in Iraq
CLEVELAND — An Ohio soldier who died in Iraq was remembered as a hero by family, friends and the military at his funeral Saturday.
At the service in Cleveland for Pfc. Samuel Bowen, a soldier rescued by Bowen during a rocket attack was among those who eulogized him. Bowen was serving with the Hamilton, Ohio-based 216th Engineer Battalion when he was killed last week. He leaves behind his wife, three children and two stepchildren.
Bowen was killed when a rocket-propelled grenade exploded near his vehicle. The 38-year-old restaurant cook known to friends as "Smokey" was credited with pulling a wounded fellow soldier from the line of fire in June, even as he also was wounded.
"Without regard for himself, without regard for what injuries he had, Sam grabbed me and pulled me to safety," said Spc. Ronald Eaton, an Ohio National Guardsman from Lakewood. Eaton said both he and Bowen were hit by shrapnel during the June attack. But shortly after Eaton was wheeled out of surgery in Iraq, a battalion commander handed him a cell phone. It was Bowen on the other end, asking how he was doing.
— Associated Press