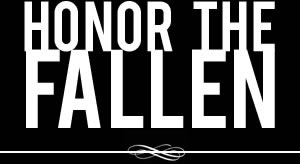 Honoring those who fought and died in Operation Enduring Freedom, Operation Iraqi Freedom and Operation New Dawn
Search Our Database
Army Pfc. Shawn P. Falter
Died January 20, 2007 Serving During Operation Iraqi Freedom
---
25, of Cortland, N.Y.; assigned to the 2nd Battalion, 377th Parachute Field Artillery Regiment, 4th Brigade Combat Team, 25th Infantry Division, Fort Richardson, Alaska; died Jan. 20 in Karbala, Iraq, from wounds sustained when his patrol was ambushed while conducting dismounted operations. Also killed were Lt. Jacob N. Fritz, Spc. Johnathan B. Chism and Pvt. Johnathon M. Millican.
* * * * *
Family remembers soldier's courage, patriotism
By William Kates
The Associated Press
CORTLAND, N.Y. — A 25-year-old Army private abducted and executed in an ambush two weeks ago in Iraq was remembered Jan. 31 by his family as an American patriot who always put others first.
More than 500 friends and family gathered inside Grace Christian Fellowship Church to pay final respects to Pfc. Shawn Falter of Homer, who was buried with full military honors.
Andrew Lucas said he came up with four words to describe his younger brother — honor, character, courage and sacrifice.
"I don't know if this war in Iraq is just or not. I can't answer that. I just don't know. But Shawn's actions were just," said Lucas, a master sergeant and instructor at the Air Force Academy, and one of Falter's three older brothers in the military.
"My brother Shawn was and always will be a patriot. He stood up and said, 'I will defend you. I will protect you. I will keep you free.' That's honorable. It shows a man's character. It takes courage. And sometimes sacrifice," Lucas said during the 75-minute service.
"Rest, Shawn, you've done your part. Your brothers will take it from here," he said.
Falter and three other soldiers were taken hostage Jan. 20 by gunmen disguised in U.S. Army-style clothes from a provincial police headquarters in the Shiite holy city of Karbala in Iraq. All four were later found dead in a neighboring province, bound and executed with bullet wounds to the head.
The family has declined comment on the circumstances of Falter's death.
Falter was one of 13 brothers and sisters. He was remembered as a quiet, hardworking student in high school who played varsity football and basketball. His grandmother has been a crossing guard at the village's elementary school for 30 years, said Mayor Mike McDermott.
Falter worked locally in construction after graduating from Homer High School in 1999. In 2005, he decided to enlist and follow in the footsteps of his older brothers.
In addition to Lucas, brother Jason Sackett is a staff sergeant in the Army stationed at Fort Riley, Kan., and brother John Sackett is a first sergeant with the Marines at Camp Lejeune, N.C. Both have seen combat duty.
Four of Falter's brothers spoke Jan. 31, including the three in the military. Three of the brothers read a prayer or a poem — including late rapper Tupac Shakur's "In the Event of My Demise."
Friend Matt Russell also offered his thoughts. "No matter what the situation was, with Shawn, everyone else came first," Russell said.
During his eulogy, Lucas recalled a funny story about an embarrassed 7- or 8-year-old Shawn having to buy "Strawberry Shortcake" cards for a Valentine's Day party and another episode where they pinky-swore to silence about a fender bender in a neighbor's driveway.
"We have to take those special memories, those funny stories, those special moments, hold them close. That's the good stuff, that's the important stuff," Lucas said.
Falter was posthumously awarded a Bronze Star and a Purple Heart. The two medals were presented to the family by Brig. Gen. Margrit Farmer, who read statements from Falter's battery commander and division commander describing him as "an outstanding soldier who exemplified the finest ideals of American character."
When Farmer asked for applause to salute Falter, the crowd stood spontaneously in ovation.
State Sen. James Seward also took part in the service, reading a Senate resolution hailing Falter as "our hero from Homer."
The resolution noted that last year Falter gave up his own leave time to allow a fellow soldier to return home to his wife and children.
Falter's body was returned home Jan. 28. State and local police agencies escorted his casket from the airport in Ithaca to Cortland.
The soldier's hometown proudly displayed its patriotism for the funeral, adorning its main street with American flags and red, white and blue ribbons. The local school district canceled classes for the day in tribute to Falter.
Nearly 100 village residents and supporters gathered to watch the funeral procession, many holding small American flags. State police closed a half-mile stretch of the highway in front of Glenwood Cemetery because of all the people standing in the road watching the burial.
Two fire trucks hoisted their ladders to form an archway for the funeral procession. A large American flag was stretched from the ladders to hang over the street. A four-foot-wide plaque with a photograph of Falter in his military uniform stood in front of the American Legion.
* * * * *
A look at soldiers abducted, killed in Karbala sneak attack
The Associated Press
"You don't have to love the war," Pvt. Johnathon M. Millican wrote on his MySpace page, "but you have to love the warrior."
He was one of four soldiers killed after militants abducted them Jan. 20 from the governor's office in Karbala, Iraq, in a sophisticated sneak attack, the military confirmed Jan. 26.
The four soldiers, and a fifth killed in the attack itself, were remembered for their athleticism — one was a bobsledder who competed with the U.S. national team — their compassion and their dedication.
"He always wanted to be in the military," said Karen Mezger, a friend of 1st Lt. Jacob Fritz's family and a counselor at the rural Nebraska high school he attended. "He was there because he believed in it."
The attackers posed as an American security team — speaking English, wearing U.S. military combat fatigues and traveling in the type of sport utility vehicles U.S. government convoys use, U.S. military and Iraqi officials said. The U.S. command initially reported that five soldiers were killed while "repelling the attack" but Jan. 26 confirmed reports from Iraqi officials that four of the soldiers had been taken alive.
Millican, 20, of Trafford, Ala., had been talking with his wife, Shannon, by Web cam the day he was abducted, said Linda Hill of Locust Fork, whom Millican lived with for 2" years before graduating high school.
"She heard somebody holler for them to run, and John took off. She said it was later that his computer was logged off," Hill said. Hill said Shannon Millican told her that night her husband had been killed.
Millican, a former high school football player and a member of an airborne artillery brigade, had been in Iraq about three months.
Capt. Brian S. Freeman, who was not abducted but was killed in the attack, was a former member of the Army World Class Athlete Program who competed in bobsled and skeleton with the U.S. national team.
Freeman, 31, of Temecula, Calif., was 16th in the 2003 U.S. skeleton national championships and won a bronze medal as a four-man sled brakeman at a 2002 America's Cup race.
Freeman was willing to ride with any driver to help them gain experience, "even if that meant crashing a few times," U.S. Skeleton National Program Manager Steve Peters said Jan. 31. Many of the drivers he helped went on to compete in last year's Olympics, he said.
Steven Holcomb, the World Cup overall bobsled leader and a 2006 Olympian who was in the WCAP program, called Freeman "one of the greatest men I have ever known."
"The time I spent with Brian not only made me a better person, but a better athlete," Holcomb said Jan. 31.
Fritz, 25, of Verdon, Neb., was a 2005 graduate of the U.S. Military Academy who played football and basketball and ran track in high school.
"He was just a very kind, caring, compassionate young man," Mezger said in an interview Jan. 29.
Fritz's 22-year-old brother, Daniel, will graduate from West Point next year, she said.
Pfc. Shawn P. Falter, 25, of Homer, N.Y., followed three of his older brothers into the Army — all still on active duty but none currently in Iraq.
One of 13 brothers and sisters, Falter was remembered in his hometown as hardworking but easygoing.
"He knew how to lighten a moment just when you needed it," Homer High School Principal Fred Farah said.
A military casualty assistance officer, Staff Sgt. Raymond Swift, answered the phone at Falter's house Jan. 26 and said it was the first he had heard of the new details surrounding the deaths. He said the family would not be making any comments.
On Jan. 30, Swift released a statement in which Falter's family thanked their community south of Syracuse for their love and support.
"We are extremely proud of Shawn's service and sacrifice to our country," his family said.
Spc. Johnathan Bryan Chism, 22, of Prairieville, La., was a Boy Scout who enjoyed skydiving and rock climbing and became an artillery specialist in the Army.
He "liked anybody and everybody," his mother, Elizabeth Chism, said Jan. 28. He had been due to come home next month for two weeks of rest and recuperation, she said.
"Right now, we have not had any official word form the military" Chism's sister, Julie Andexler, said when asked in a brief telephone interview about the Jan. 26 report. She said the family would have no other comment until they have been briefed by the military.
Freeman was assigned to the 412th Civil Affairs Battalion, based in Whitehall, Ohio. The other soldiers were assigned to the 2nd Battalion, 377th Parachute Field Artillery Regiment, 4th Brigade Combat Team, 25th Infantry Division, Fort Richardson, Alaska.