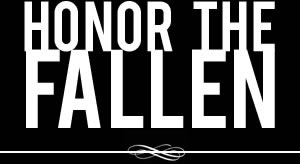 Honoring those who fought and died in Operation Enduring Freedom, Operation Iraqi Freedom and Operation New Dawn
Search Our Database
Army Pfc. Stephen P. Downing II
Died October 28, 2004 Serving During Operation Iraqi Freedom
---
30, of Burkesville, Ky.; assigned to 2nd Battalion, 17th Field Artillery, Camp Hovey, Korea; killed Oct. 28 by small-arms fire while conducting combat operations in Ramadi, Iraq.
---
Indiana soldier killed in Iraq
Associated Press
WAVERLY, Ind. — A former member of the Indiana National Guard who joined the active Army about a year ago was killed in combat in Iraq.
Pfc. Stephen P. Downing II, 30, died Thursday from small-arms fire during combat operations in Ramadi, the Department of Defense said. The military listed his residence as Burkesville, Ky., but he grew up in the central Indiana town of Waverly and graduated from Mooresville High School, said Jessica Prichard, a friend of his family.
Downing, an ammunition specialist, was assigned to the Second Battalion, 17th Field Artillery at Camp Hovey in South Korea. He was divorced with a 9-year-old daughter and a 5-year-old son.
Downing was a member of the Indiana Guard for seven years, but felt driven at age 29 to join the active Army forces, Prichard said. At the time, he was living in Burkesville, she said.
"His father and stepfather told him they wished they could go in his place, so he didn't have to be there," said Downing's mother, Stella Maynard of Burkesville, Ky. "And he said, 'No. I don't want to be there, but it's my turn to protect you."'
Downing is the 29th person from Indiana to have died after being sent to the Middle Eat since the buildup for the invasion of Iraq began in early 2003.