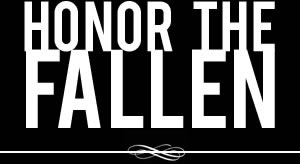 Honoring those who fought and died in Operation Enduring Freedom, Operation Iraqi Freedom and Operation New Dawn
Search Our Database
Army Pfc. Steven Acosta
Died October 26, 2003 Serving During Operation Iraqi Freedom
---
19, of Calexico, Calif.; assigned to C Company, 3rd Battalion, 67th Armored Regiment, 4th Infantry Division, Fort Hood, Texas; died Oct. 26 from a non-hostile gunshot wound in Baqubah, Iraq.
---
California soldier killed in Iraq during non-combat incident
Associated Press
PHOENIX — As Pfc. Steven Acosta was preparing to serve in Iraq, his older brother Gerardo was just returning from the same war.
Steven Acosta didn't have another opportunity to see his older brother. The 19-year-old Army supply clerk from Calexico, Calif., died from a gunshot wound suffered in a non-combat incident in Baqubah, Iraq.
His death on Sunday remains under investigation, the military said Monday.
"I just wish I could see him again, and just be with him like we used to be before," said his brother, Gerardo, a Marine stationed at Camp Pendleton, Calif.
Steven Acosta enlisted in the Army before his older brother had a chance to talk to him about becoming a Marine.
"We used to make fun of each other," Gerardo said from his parents' home in Calexico, Calif. "I used to tell him how Marines were better. We used play around like that."
Over the Christmas holiday, Steven Acosta returned from boot camp and spoke of making a career of the Army. That was the last time Gerardo saw his brother.
Steven Acosta entered the Army after graduating from Calexico High School in 2002. He was assigned to the 1st Battalion, 67th Armored Regiment, 4th Infantry Division, at Fort Hood, Texas.
The second youngest of five brothers, Steven Acosta was born in Blythe, Calif., into a family that spends their time together playing soccer, Gerardo Acosta said. The Acostas lived in Mexicali, Mexico, before settling in Calexico in 1991.
Steven was sentimental and outgoing, his brother said. Steven's friends would regularly gather at the Acosta home, bringing their guitars to play punk rock while Steven kept the beat on the drums, Gerardo Acosta said.
While in Iraq, Steven Acosta e-mailed his family regularly, telling them about the realities of his military service: what it felt like to be under attack, something falling in his food during an unexpected skirmish and breaking his toe.
His mom packed bundles of noodles, books and Mexican sweets in the box she sent him for Sept. 27, his 19th birthday. As always, she urged Steven to not spend his money, but instead save it so he could travel the world once he returned.
Steven's e-mails stopped coming around Oct. 2, when he told his family he'd call on Saturday.
"We were waiting for his call," Gerardo Acosta said. "My mom, she e-mailed him three or four times. We were just waiting for him."